With over 60 years of experience behind them, it's no wonder why Zachrome is the company of choice for many railway, motor, marine and mining giants when it comes to industrial bronze and chrome plating. And as the number one service in their sector, the team at Zachrome work round the clock to give their clients an excellent experience, meaning they are always busy keeping up with growing demand – which is something we at Hog Roast Calow understand very well ourselves.
With business booming, Zachrome's production manager, Tim, had been recently tasked with putting together a corporate event at the company HQ on Sheffield Road, for which he needed a reliable, easy-going catering service to accommodate the needs of the 40 guests who were going to be attending. Hog Roast Calow ticked all the boxes, and as an added bonus, we're conveniently stationed just around the corner from their base!
After speaking with our catering manager, Martin, about menu options, prices and serving times, Tim felt at ease leaving the dining responsibilities in our team's more than capable hands. So, on the day of the event, our crew made the short trip to Zachrome's location, where they immediately set to work preparing the Classic Hog Roast Menu ahead of the luncheon.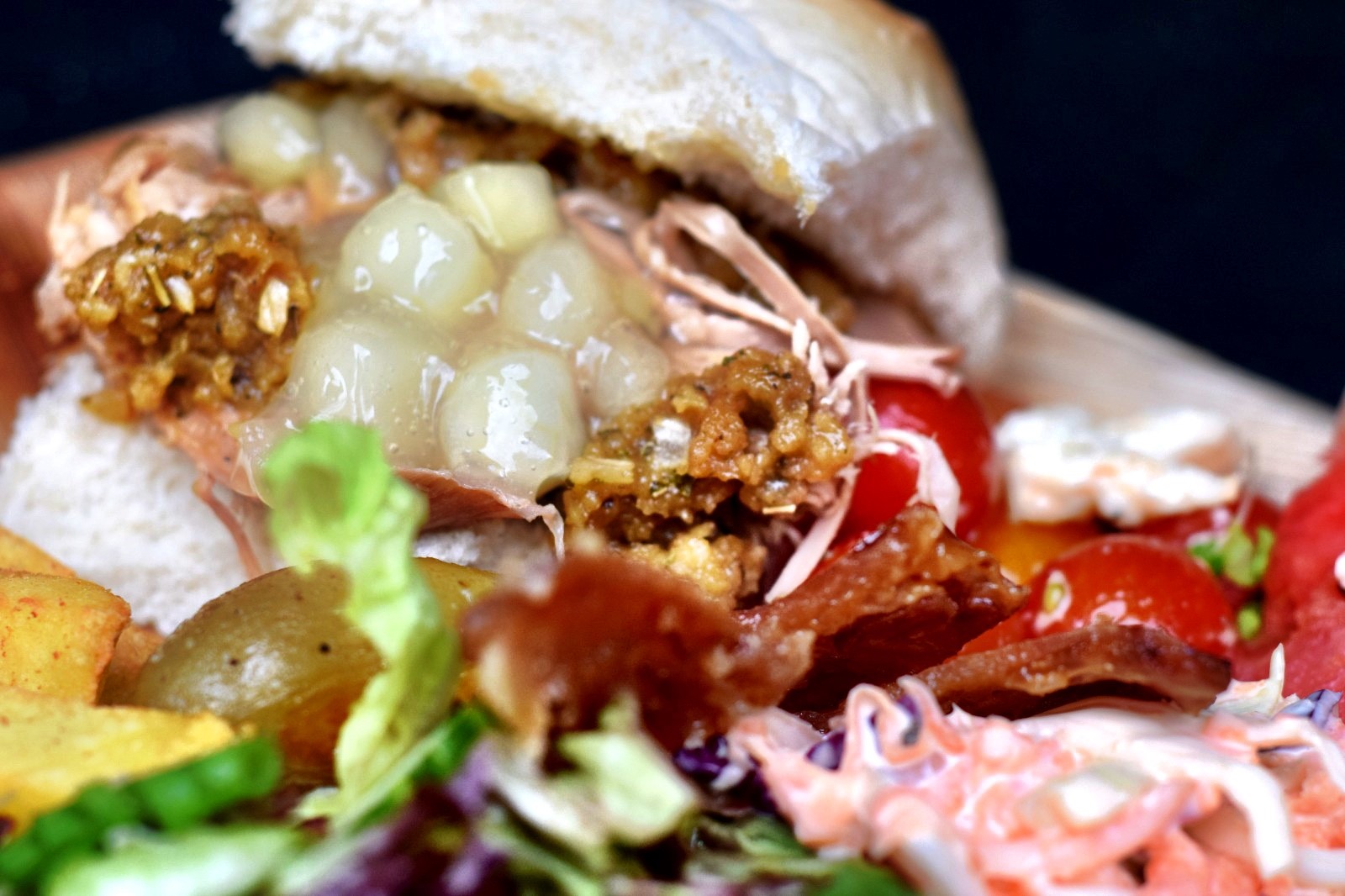 Several hours later, the guests had all arrived, and Hog Roast Calow was ready to greet them with our signature hog roast rolls, which had been stuffed full with succulent and juicy shredded pork, sage and onion stuffing, crunchy crackling and applesauce for an extra burst of flavour. Veggies and vegans, on the other hand, were offered grilled vegetable skewers with the choice of added halloumi chunks, tzatziki dip and flatbreads.
Everything on the menu was served using our throwaway paper plates, which made it really convenient for the guests to mingle while eating and it helped the atmosphere to feel more relaxed and informal, which is exactly what Tim had been looking for when he first approached us. The guests thoroughly enjoyed the food too, and no one felt left out as there was an option that suited everyone's tastes.