Celebrations were very much in order at the Davies' household on Thursday, where Patrick and Cathy marked 50 incredible years of married life! Helping them to commemorate the impressive milestone, their children had all chipped in some money to give the pair an epic party, which was held in the function hall of a nearby hotel.
Friends, family and even some neighbours were all invited to join in the fun, which took the guest list to a total of 130 people – all of whom needed to be fed. Lucky for Ian, the couple's oldest son, he was able to find Hog Roast Bakewell just in time, and our team were happy to offer an excellent service at a more than reasonable cost.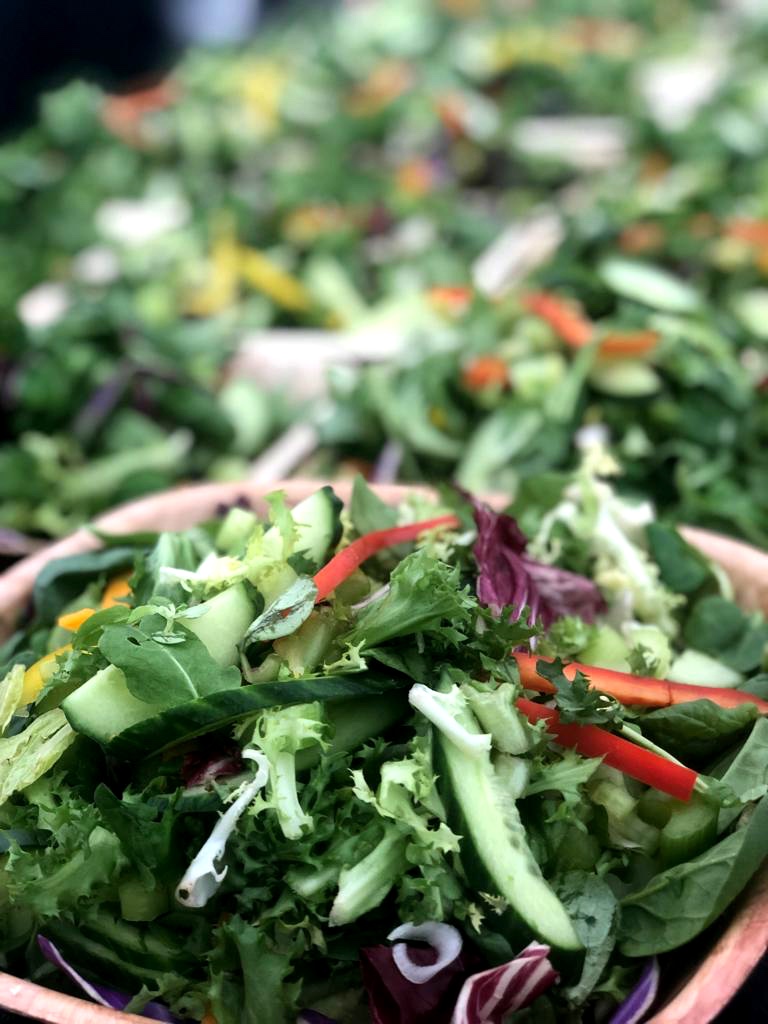 Ian loved having the freedom to choose from a vast collection of Hog Roast Bakewell's tasty dishes, which made it easy for him to find a menu that worked for everyone. The menu he selected, in the end, was our ever-popular Hog Roast Dining option, which gives guests a choice between two meat options, a veggie/vegan alternative and plenty of sides, too! Needless to say, it was absolutely perfect for the event that Ian and his siblings had planned for Patrick and Cathy, who, while often described as being two peas in a pod, rarely agree when it comes to food!
On the day of the couple's anniversary, the Hog Roast Bakewell crew, led by our talented catering manager, Martin, arrived at the venue six hours before any of the guests made an appearance. While it might seem a tad early, perfection takes time, and our full-size pigs generally need between 4 and 6 hours to cook properly.
The result of Hog Roast Bakewell's punctuality meant that by the time the happy couple arrived with their guests, the food was piping hot and ready to be dished out to the ravenous guests! With an option of either a hog roast, roasted sirloin of English beef or grilled vegetable kebabs, everyone was able to find something to their taste, and making the mains even better, was the selection of chips, coleslaw and side salad options, which went down amazingly!