Everyone deserves to feel special on their birthday, and if you ask us, few things make a person feel more cared for than a delicious, home-cooked meal – especially when said meal involves a scrumptious, slow-roasted pig! That's why Hog Roast Alsager is always the go-to catering service for hog roast-loving birthday celebrants here in Derbyshire!
With menus befitting all themes and budgets, we're proud to be able to accommodate a wide variety of catering requests, which help our customers to create life-lasting memories with their loved ones.
On that note, our team were recently invited to complete a booking at The Thirteen Club, which coined its name after a social club that was formed during WW2 by Alsager's armament factory workers.
This elusive and history-rich venue, which is hidden behind a thicket of conifers and sky-scraping trees, was the location of Kathryn's birthday party last month. Turning 50, the client had been looking for a memorable spot to celebrate her fifth decade of life, and she couldn't have chosen any better than The Thirteen Club.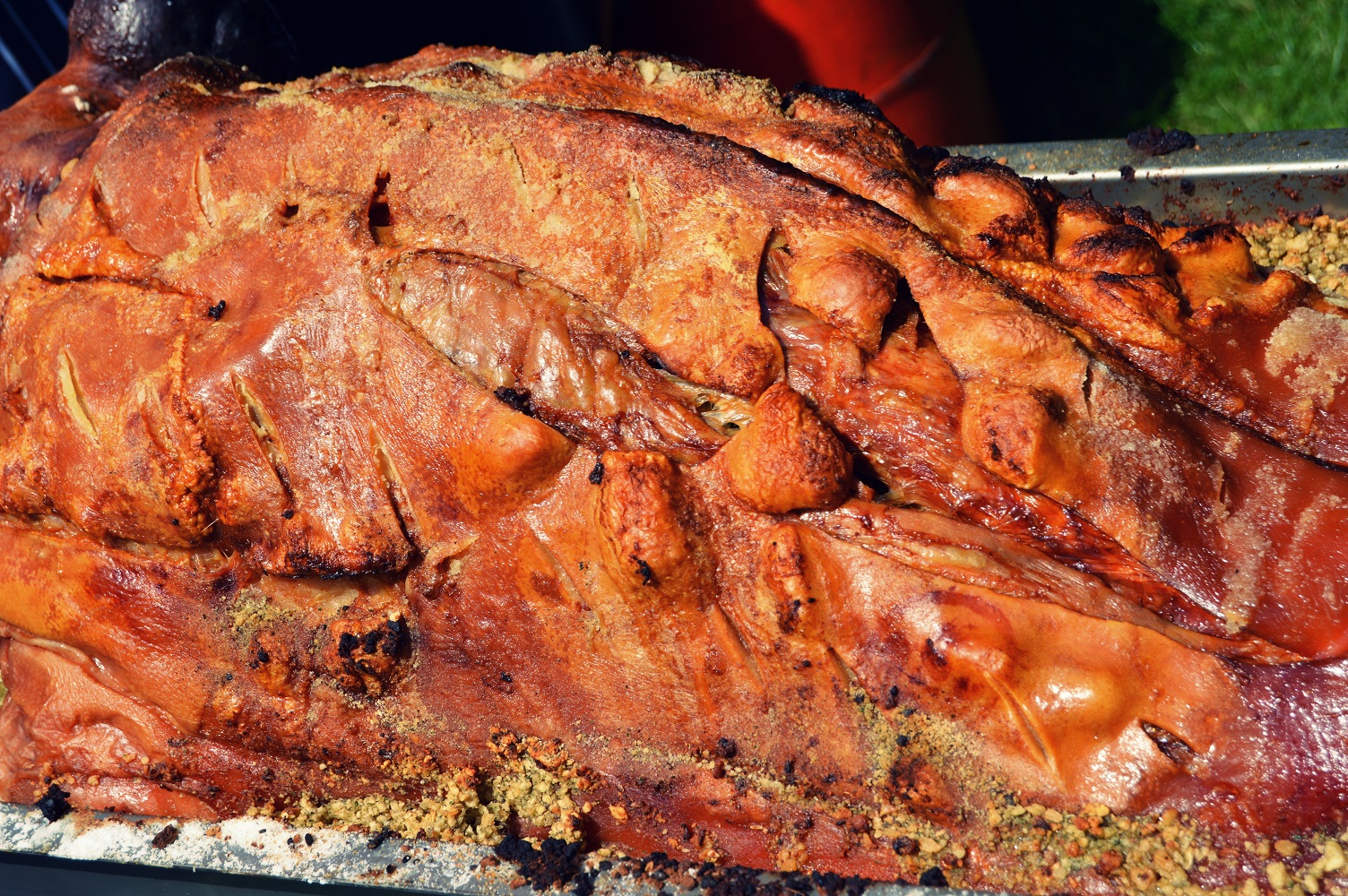 The idyllic location was the perfect spot for her and her guests to get together and enjoy our Classic Hog Roast Menu, which Hog Roast Alsager had cooked to perfection in time for the 8pm service. Accommodating the needs of all 60 guests, who had been invited to join in the festivities, the feast included our signature slow-roasted pig, which had been cooked until golden-brown and crispy and served with sage and onion stuffing, crispy crackling and homemade applesauce on gluten-free rolls.
In addition to the sumptuous hog roast, our catering crew had also prepared a batch of grilled vegetable and halloumi skewers for the vegetarian and vegan guests. Although, these also went down a storm with the meat lovers!
We're ecstatic to share that birthday girl Kathryn had a fabulous time, and, as always, everyone was so impressed with the fresh flavours and outstanding quality of the food that the Hog Roast Alsager catering team provided that they couldn't help but return for second, third and even fourth helpings of the delicious grub.