The Best Hog Roasts In Ashbourne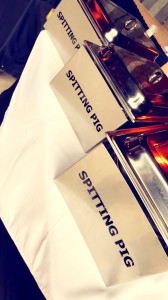 Do you love the smell and taste of a succulent Ashbourne hog roast? If so, you'll most likely love the hog roasts from us. In fact, because our previous customers say that we're the best hog roasting company in Ashbourne and beyond and we're 100% sure you'll love what we've got to offer.
Not only do we cook the most delicious meats but we also offer complete menus, from canapes to desserts for all kinds of special occasions. Plus you'll always get service with a smile from our team of professional caterers, chefs and waitresses.
Professional Hog Roast Catering For All Kinds Of Events
Our professional team have over ten years experience in hog roast Ashbourne catering for a whole range of events, from weddings and celebratory parties to business and corporate events. With our knowledge and expertise of event catering and, of course, roasting the perfect hog roast, we guarantee that we'll turn your occasion into one that will be remembered forever.
We offer a wide range of menus to suit all kinds of tastes and budgets, using fresh produce from locally sourced suppliers. Whether you need to provide the catering for a small party or an enormous event, get in touch with us here at Spitting Pig and let's discuss how we can make your party extra-special.
Flavoursome Hog Roast Menus
If you've never experienced a taste sample of pork from a hog roast before, you are in for a treat. The whole pig, or large joint of meat is slowly and thoroughly cooked until it is succulent, moist and amazingly tender, with an outstanding flavour. The impressive sight of a whole pig roasting in this traditional manner is a sight to behold, not to mention the spectacular aroma that wafts from the spit roasted pork meat.
Our hog roast is presented to your guests fully cooked, with the option for you to carve and distribute to your guests if you wish, or as an alternative, our catering team will skilfully carve the roast meat and serve to your guests.
The Spitting Pig hog roast catering company can provide Pork hog roast, Lamb roast, large meat joints, delicious fresh salads and appealing, scrumptious deserts for any type of event. We cater for show stands, corporate events, wedding parties, christenings and birthdays in the Ashbourne area. We guarantee that our hog roasts will make your guests mouths water, no matter what the occasion.
Hog Roast Machine Hire In Ashbourne: Guaranteed To Impress Your Guests
Have you ever thought of trying your hand at roasting a whole hog on a spit? If so, why not book one of our hog roast machines for your next party? You'll not only get one of our top quality machines, but you'll get everything you need to ensure that you cook a juicy and delicious hog roast, including the meat too if you need it. We'll deliver the machine to your venue, complete with cooking gas and clear instructions, plus we'll collect it once the party is over.
We have a notable track record for our hog roast events for corporate and private functions. We will answer any queries you have so you need have no worries about any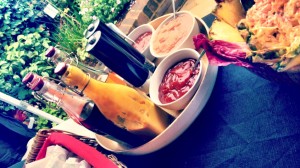 information relating to the hog roast itself. Our catering team will stay in close contact with you in the period leading up to your event to put your mind at rest that your special occasion will go without a hitch.
Whether you'd like to go the whole hog and have us cater your event, or you'd rather turn up the gas and cook your own, get in touch with the premier hog roast caterer in Ashbourne today, and find out more about our range of hog roast catering packages.