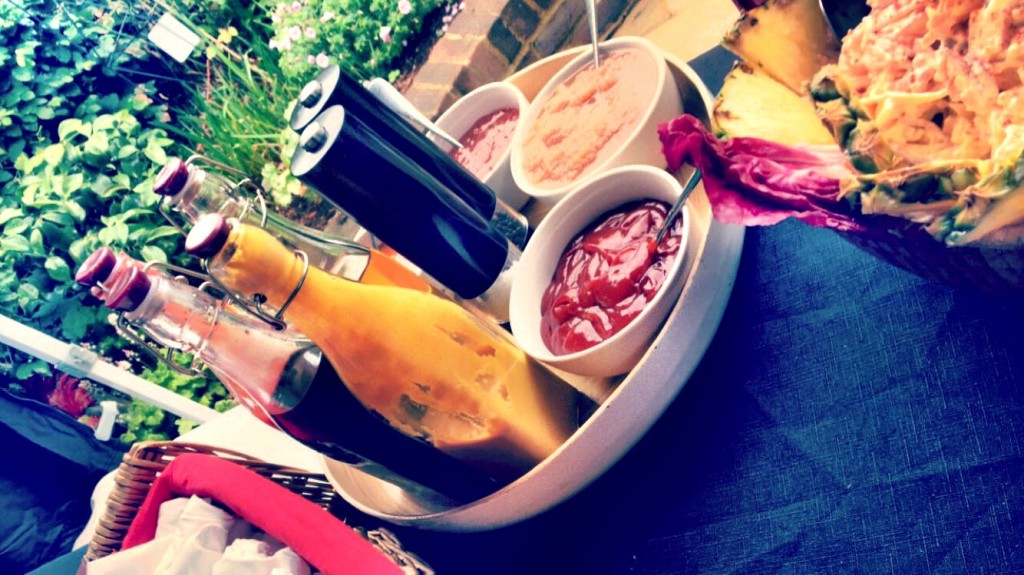 When it comes to hog roasting—or any catering for that matter—a good set of wide ranging menus is exceptionally important, because no matter how skilful a company or how great a service they can provide, if there isn't a menu on offer that you like the look of you aren't going to use that caterer. And this is why we view our catering menus as being as important to our success and appeal as any other facet of Spitting Pig Derby, it's why the menus we have are sectioned for different events and why in total we have close to 20 menus running for you to take your pick from for your hog roast in Ripley.
There is a feast of menus available with Spitting Pig Derby, and each menu is the perfect gateway to a feast of food, food so fine in taste that you'll froth at the mouth in taste bud delight. Our team is well acquainted with good food and with an expert understanding of what constitutes a good menu, with plenty of feedback from the public along the way; we've carefully crafted a series of menus that are super tasty and each with a unique flavour to appeal to different customers preferences.
Reinvented Hog Roasting
As well as a fantastic range of set menus to mull over, what really impresses our customers is just how liberal we are when it comes to menus and event catering. There are many other companies that like to play it safe and insist on working from the same menus again and again and again, but not us, we would rather make the event as best we can for the customer and if that includes customising and changing a menu slightly or significantly then we're always eager to do that if it means making your hog roast in Chesterfield that much better for you.
Hog Roasts & Fine Dining
We try our best to carry menus that represent and cover different dishes so that there's something all interested browsers can see and I say "That's the menu for me." But that's not always the case, in fact there's a lot of you out there who have something specific in mind, maybe there's a dish that you really, really want at your event and you're adamant about it, in that case we're the best hog roasters to deal with in Derby because Spitting Pig will do everything we can for our customers. We'll provide you with meals made with special meats and ingredients and add meals to your menu whether a special salad you really like or an animal or breed of animal that you want for your hog roast in Donington event.
In most cases though very few people actually feel the need to request new meals and meats because there are just so many options already available in the numerous menus that are on offer. We have a snack roll menu if you aren't a fan of pork sandwiches and that has the option of any of the following meats to be served in a bread roll: Lamb,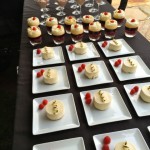 Chicken, Turkey and Beef. All are spit roasted just like the hog roll sandwiches, but they can be cooked in a tray if you prefer, it's up to you. The fuller buffet menus and the sit-down menus with more dishes open up a whole new world of selection for customers and there's so many choices of canapés, salads, main dishes, potato sides, starters and desserts that you would seriously struggle to take a look through and not find foods that appeal to you, you'll probably work up an appetite just looking through our menus there's so many incredible foods listed.
Read More... hide