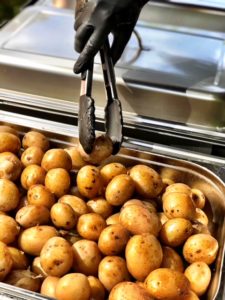 Not only can the Hog Roast Blythe Bridge team supply the finest hog roast feasts in the area, we also offer complete mobile catering solutions for any occasion. Our unrivalled pork and diverse menus make us the ideal option any type of event, either large or small, in any type of venue in Blythe Bridge.
We are experts in catering for large scale outdoor events and our signature slow roasted pork sandwiches served with crispy crackling and our homemade apple sauce are the ideal catering option for feeding a large crowd. Thanks to our flexible approach though, we can cater just as successfully for smaller indoor events. Our top of the range cooking equipment can be used in any environment and our highly versatile catering team feel at home in any setting. We are committed to making every element of our menus from scratch on-site exclusively using the highest quality locally sourced ingredients, ethically reared meat and free-range dairy products.
Hog Roast Blythe Bridge Menus Suited For Any Occasion!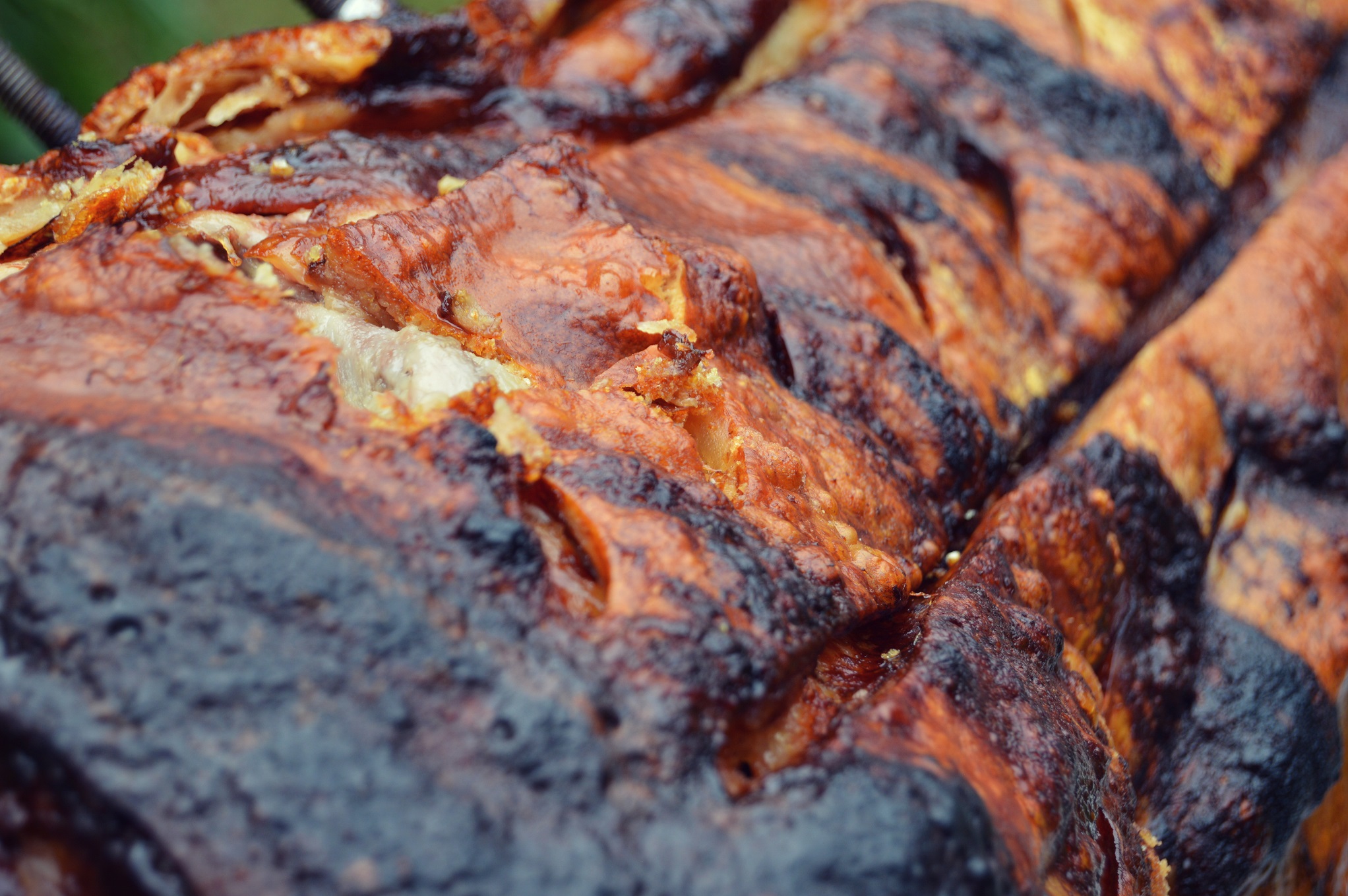 Hog Roast Blythe Bridge's extensive selection of menus consist of different buffet and 3 course meal options, depending on your preferences. We always strive to make our food as appealing as possible to everyone regardless of individual tastes and dietary requirements and with this in mind with carefully design our menus to make sure they include a variety of vegetarian, vegan and gluten-free options. Because we make everything from scratch on the day, we are able to make any necessary adjustments to any part of your menu to ensure everyone's needs are met.
If you would like a more formal 3 course meal for your wedding reception for example, we can provide an impressive range of contemporary starters, mains, sides and desserts as well as giving you the option of a canape welcome reception with professional service providing by our own events team for the duration of your event.
If you want polished and professional catering for any event in Blythe Bridge, along with varied menus and an excellent standard of service from our expert team, Hog Roast Blythe Bridge should be your first choice for all of your catering needs.