If you are looking for unbeatable hog roast experience and high-quality mobile catering solutions for any event in Stafford, the Hog Roast Stafford team are here to help. We are the most experienced hog roast catering company in the Stafford area and a very popular catering choice of all different kinds of events thanks to our commitment to quality, ability to cater in any environment and our varied menus that have something for everyone regardless of individual tastes or dietary needs.
You won't find more succulent or flavoursome slow roasted pork anywhere in Stafford thanks to the quality of our ethically reared meat and our expertise in preparing it. We are just as careful about the selection and preparation of the rest of our ingredients, which are sourced from the best available local produce and we always make every dish on all of our menus from scratch on-site.
Our fabulous ingredients form the basis of our diverse dishes that include a selection of different slow-roasted meats, vegetarian and vegan alternatives, varied buffets and delicious 3 course meals.
Stafford's Famous Hog Roast Catering Experts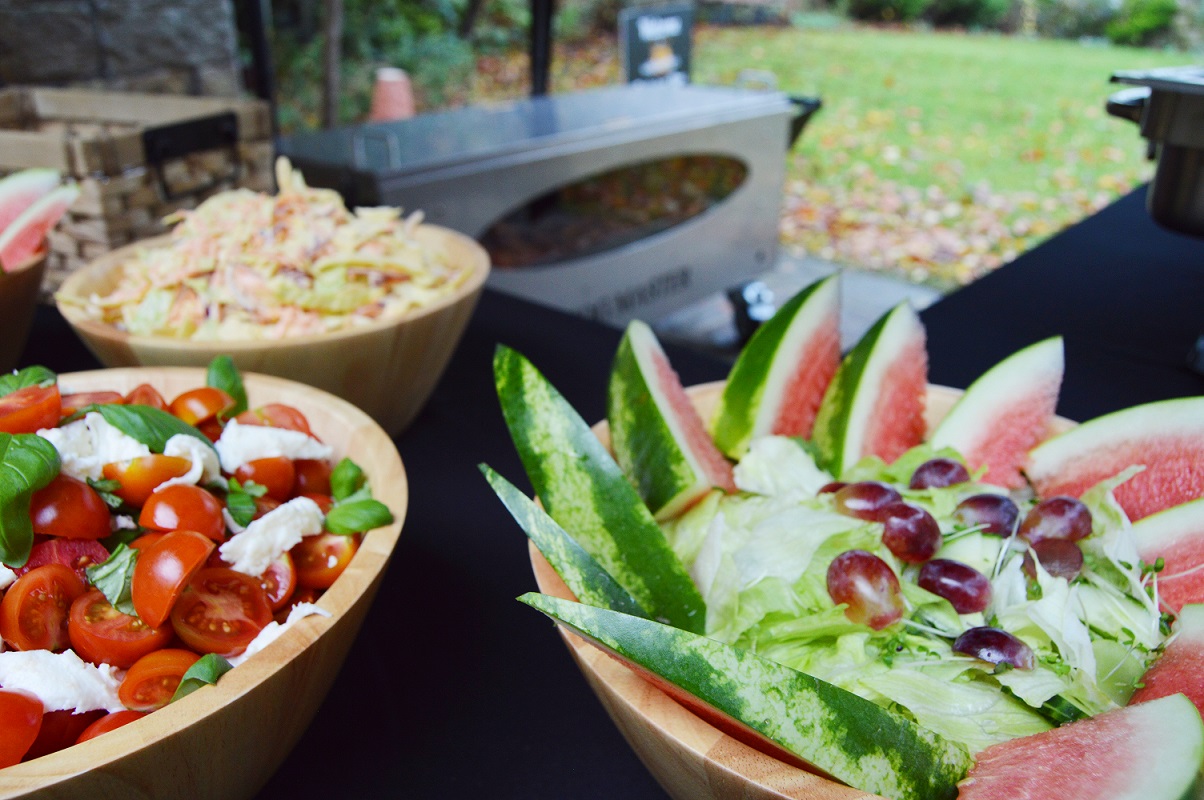 The scope and variety of Hog Roast Stafford's menus makes our food a fantastic option for any kind of occasion you can think. We can provide effective catering options for everything from wedding receptions and corporate entertaining to birthday bashes, christenings, markets and local festivals. We can cater in any outdoor space to the same high standard no matter which menu you have chosen or how many people we are catering for.
If you would like a more formal arrangement for a special occasion or to entertain clients one of our contemporary 3 course meal menus is absolutely ideal. We can also provide full table service and a warm welcome with tempting platters of our individually handmade canapes served to you by our own experienced events team.
Whether you are planning a large outdoor event or a small indoor gathering, the Hog Roast Stafford team are the ideal choice to meet all of your event catering and service needs for any occasion in and around Stafford.