The Best Hog Roasts In Tamworth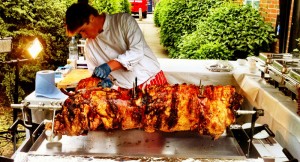 Would you like an extra special catering experience for your guests? If so, you might want to consider booking a hog roast in Tamworth from the number one hog roast caterers in the area. Not only will you be treated to the very best quality of food when you hire us, but you'll also get superior service with a smile.
Whether you need a caterer for your private or business function, we'll take all the worry out of providing food for your guests, by treating them to the most succulent and mouth wateringly good hog roasts in Derbyshire.
What's more is all of our produce is locally sourced within 10 miles of Tamworth, and freshly prepared and cooked on site to your personal preference; meaning that all you have to do is relax, enjoy the party and know that your guests are being treated to a tasty feast from our spit roast experts.
Why Choose Hog Roast Catering For Your Event?
Our Hog Roasts are a fantastic catering option for functions with large numbers of attendees, and will really add to the atmosphere of the occasion. Your guests will be attended to by our proficient staff and the menu will include soft bread rolls, stuffed full of tender, succulent pork, topped off with traditional stuffing and apple sauce. It's a really low hassle option, as our trained staff do all of the planning, preparation, cooking, carving and serving for your guests.
Our team are professional Hog Roast and outside caterers in the Tamworth area, supplying only top quality, freshly cooked, spit roasted meats including Pork, Lamb, Beef and Poultry. Tasty and succulent, all complemented by a wide range of salads, side dishes and accompanying sauces and condiments.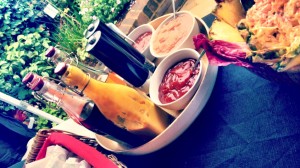 We are able to accommodate for events of varying sizes, both outdoors and inside. From a small wedding of 30 guests, through to charity events and corporate buffets of 500 plus. We take care of everything, once you have decided on your chosen menu; as professional caterers we guarantee to give your guests a meal they will definitely remember for years to come.
Our Roast Hogs have been tasted throughout Derbyshire and if need be, we can travel further afield should your event require it. A large number of our customers have truly enjoyed our spit-roasted pigs and are happy to recommend us as the caterers for any event. Add something different to your function with us.
Hog Roast Catering In Tamworth For Weddings, Parties, Corporate Events And More
Our specialist hog roast caterers have over 10 years of experience in hog roast catering and not only in Tamworth, but throughout the wider Derbyshire area. Furthermore, our team can cater for a multitude of occasions, from small get-togethers to birthday parties, weddings and anniversaries, large barbeques and all kinds of corporate events.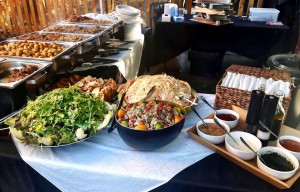 No matter what kind of event or party you have in mind, you can rest assured that our experienced event caterers will take care of your food by offering you a range of hog roast catering packages to suit you, your guests and your budget.
Whether you're planning a surprise party for your mum and dads 50th wedding anniversary or you've been tasked to organise the company summer party, get in touch with your local hog roast company in Tamworth today, and let us help you to plan your party.
Impress Your Guests By Hire A Hog Roast Machine
If you're more of a hands-on party thrower, impress your guests and hire a hog roast machine so you can have a do-it-yourself hog roast. Our hog roast machines are available to hire throughout Tamworth and the Derbyshire area and our prices are probably much more reasonable than you think. Contact us today for more info.