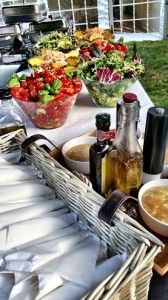 Welcome to Hog Roast Matlock! We're experts in providing a hog roast catering service like no other. Choosing us as your caterers will ensure that the catering element of your planned event is a resounding success in every respect of the word.
We've been serving the people of Matlock and beyond for over ten years now and the experience and knowledge that we've acquired in this time have allowed us to truly perfect the art of hog roasting. This coupled with our dedication to providing the highest standard of customer service has allowed us to become the best hog roast catering company in Matlock.
Hog Roast Matlock Catering For All Events And Occasions
The expertise of our event management team, our professional chefs and that of our skilful catering staff means that we can cater to all events both big and small. Furthermore, our wide ranging menu offerings and flexibility means that we can cater to events of all types including wedding celebrations, birthday parties, large corporate functions and intimate gatherings to name just a few.
Regardless of which catering package you opt to go for, you can be rest assured that your guests will be served the best quality of accompanying dishes and hog roast Matlock has to offer. To ensure this, the hogs and other meats that we provide are freshly sourced locally. The ingredients that make up the appetisers, desserts and other dishes that we offer are also sourced in a similar way to ensure that a high standard of food is always maintained.
Choose From Our Fantastic Menu Options
From food for a small, private function to catering for large corporate or charity events, at Hog Roast Matlock we will go out of our way to ensure that your requirements are met. Whatever you're searching for, hog roast machine hire, event catering, mobile catering or buffet party food, we can supply it.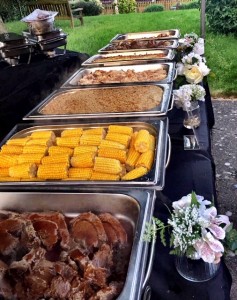 We offer a professional and friendly service. For the optimum party food try our mouth-watering bread rolls filled with roast pork, stuffing, apple sauce and crackling, or take the option of a plated meal with our selection of salads and side dishes.
Our specialist wedding menus offer a choice of 6 different food selection options, depending on if you would like a simple wedding feast or a more formal wedding breakfast. Why not begin your celebration with amazing canapes, move onto quality main courses with a selection of roasts and finally complete your menu with our outstanding desert choices. Our wedding packages also include the catering for evening buffets, which means you can actually leave everything to us, and make the most of your special day.
Hire A Hog Roast Machine In Matlock And Get Cooking
If you don't want to avail of the services of our expert chefs and highly trained catering staff, why not hire a hog roast machine from us and do your own cooking? We'll provide you with everything that you need to create your very own feast. Our machines are both safe and easy to use and we'll even give you some onsite training if you're nervous about taking control.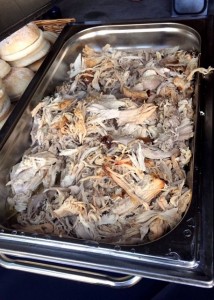 Producing tender, succulent and full of flavour, roasted pork, wrapped in a layer of golden, crispy, mouth-watering crackling. We give you a guarantee that any clients hiring our Hog Roast machines and who follow our basic cooking instructions, will produce a scrumptious, appealing feast for your special event or family occasion.
To hire a hog roasting machine or to book the services of our professional team, please call us today for more information. Our rates are the most competitive in the market so don't miss out! We are proud to offer our authentic Hog Roasts, providing only quality, locally sourced food and with our dedication to serving excellent food with friendly, attentive service.