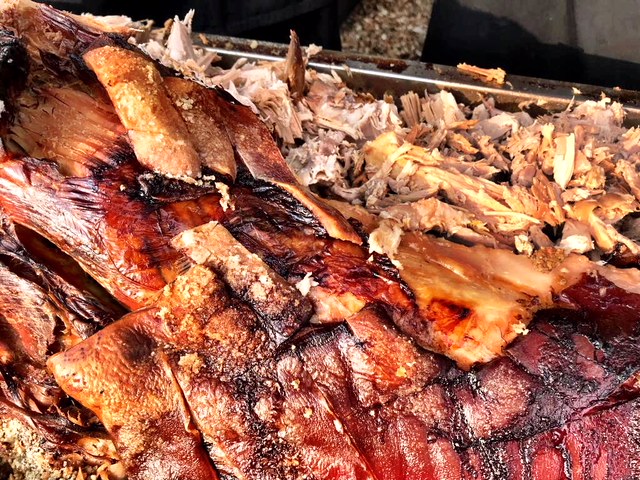 With our prized hog roast and its authentic spit roasted cooking style, we at Hog Roast New Mills are often used to being the "dinner and a show" of events, but this past week our dining wasn't the only show around as we provided catering for the launch of one of our customer's very own self written and performed play. To go along with this extravaganza of the arts, our Hog Roast New Mills team were brought along to provide pre-show nibbles and a celebratory post show barbecue.
Amy, our local client, was due to run her own play at the Edinburgh Fringe later this year, but before she set off North for the castle views of Scotland's capital she wanted to do one performance here in New Mills for her friends and family first. Using just her own home and garden, she set up her own mini Fringe event complete with Hog Roast New Mills dining, and invited friends and family out to both get a first look at the show and wish her well before she set off up north.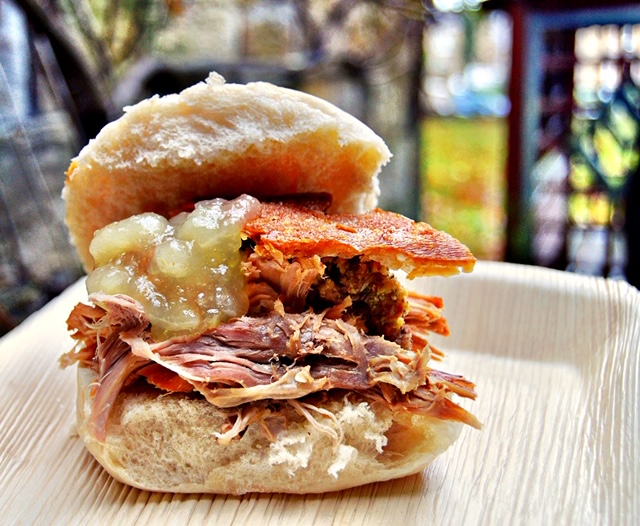 To get that Fringe fest feeling the event began with our own "street food" selection of canapes. Hog Roast New Mills servers rotated through the event with platters of our delicious bite sized canapes, with dishes such as our mini beer battered fish and chips in a small cone, mini beef fillets, small Indian snack selections, mini quiches, and mini pizzas too. One guest were all suitably warmed up Amy welcomed everyone out to the garden and began her show.
Our chefs were fortunate enough to be able to take in some of the show from behind the scenes while they also took the runtime to prep our barbecued foods too so that once the show ended we would be raring to go with our gourmet selection. We always cook our foods from fresh, and with our barbecue selection we prefer to hand make our own burgers and sausages. As Amy took her standing ovation our Hog Roast New Mills chefs immediately fired up the grill and got to barbecuing while we put the last prep on our other fresh sides and salads to go along with the barbecue rolls.
It was an excellent evening with plenty of fun, and we wish Amy all the best for her adventure up north!