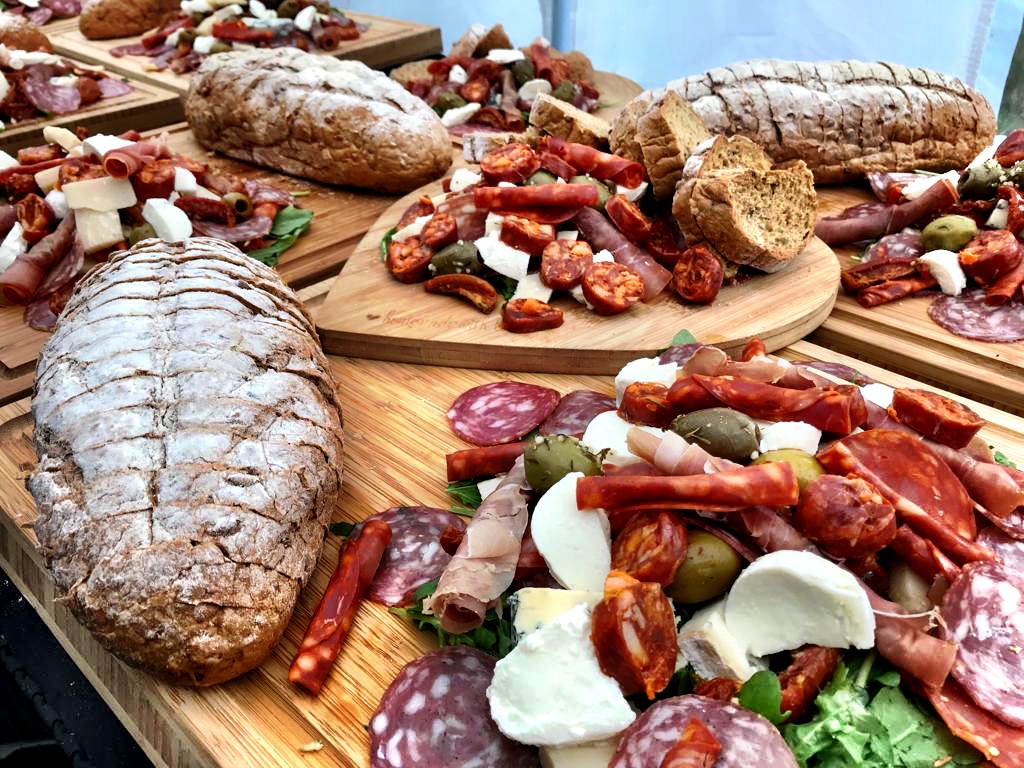 When it comes to unforgettable events and mouth-watering cuisine, Hog Roast Bolsover's catering service is second to none. As a result, our team is always in extremely high demand, which for us means the chance to cater at lots of exciting events.
Recently, we had the pleasure of serving our Gourmet BBQ spread at Lillian's annual summer soirée, and the results were nothing short of sensational.
The event, a lively outdoor gathering with 50 of Lillian's nearest and dearest, was the perfect occasion to showcase Hog Roast Bolsover's prowess. And from the second the first sizzle of the grill reverberated through the air, anticipation was high among the group.
Led by catering manager, Martin, our team rustled up a selection of fabulous dishes, including our show-stopping handmade British beef burger patties, each of which was cooked to perfection and served on gluten-free rolls with melting cheese, lettuce and a fresh tomato slice.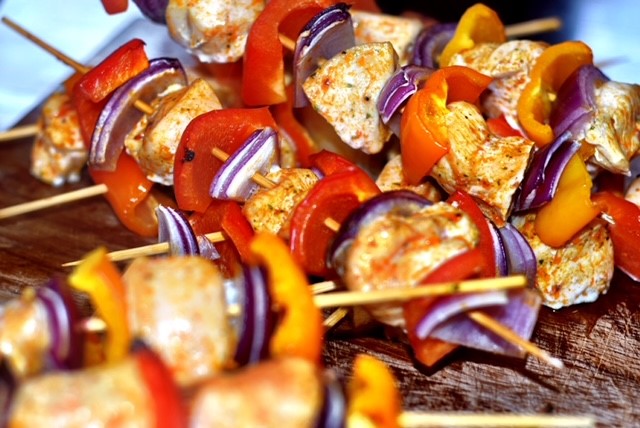 In addition, guests were treated to our succulent chicken kebabs, spareribs and gourmet sausages, which had been seasoned to perfection, ensuring every bite was a burst of savoury delight. But the carnivorous options were only the beginning. Hog Roast Bolsover had thoughtfully included options for all palates. Vegetarians and vegan attendees were treated to equally mouthwatering delights, with meatless burgers and plant-based sausages that were every bit as satisfying as their meaty counterparts.
The accompaniments were equally impressive. The coleslaw was a refreshing medley of crisp cabbage and carrots, perfectly balanced with a creamy dressing. The pasta salad brought a delightful contrast of textures and flavours, while the mixed sweet potato and regular fries were crispy, golden, and indulgent.
Guests at the event were absolutely delighted with the spread. The food brought about smiles and contented sighs, igniting conversations and turning the event into a gastronomic haven. Many couldn't resist going back for seconds, and even thirds, indulging in the sheer variety and quality Hog Roast Bolsover had offered!
The success of the event wasn't solely due to the delectable dishes, though. As usual, Martin displayed unparalleled professionalism and finesse. From setup to serving, he ensured everything ran seamlessly. His attention to detail and commitment to making every guest feel welcome was truly commendable, which helped to make Lillian's party a true success.