Whether you're planning a posh do at a luxury venue with hundreds of guests or a casual get-together in your back garden with a few friends, Hog Roast Belper catering is suitable for any kind of special occasion. Over the years, we've been asked to cater everything from wedding receptions to birthday celebrations and corporate gigs to charity functions, so regardless of the occasion you'd like to feature tasty, fresh, homemade food, our experts have the experience, training and know-how in order to make yours a memorable occasion.
We often hear from our customers and their guests that our mouth watering food truly made everyone's day and it's the stuff that memories are made of, so we're confident that your guests will agree too. While we're famed for our Hog Roast Belper hog roast centrepieces and our signature food is hugely popular with both customers old and new, we can actually cater with all kinds of different possibilities instead if needed, so if you'd rather enjoy a different meat or if you need options for special diets, we can still create a gorgeous spread that will be devoured in no time at all.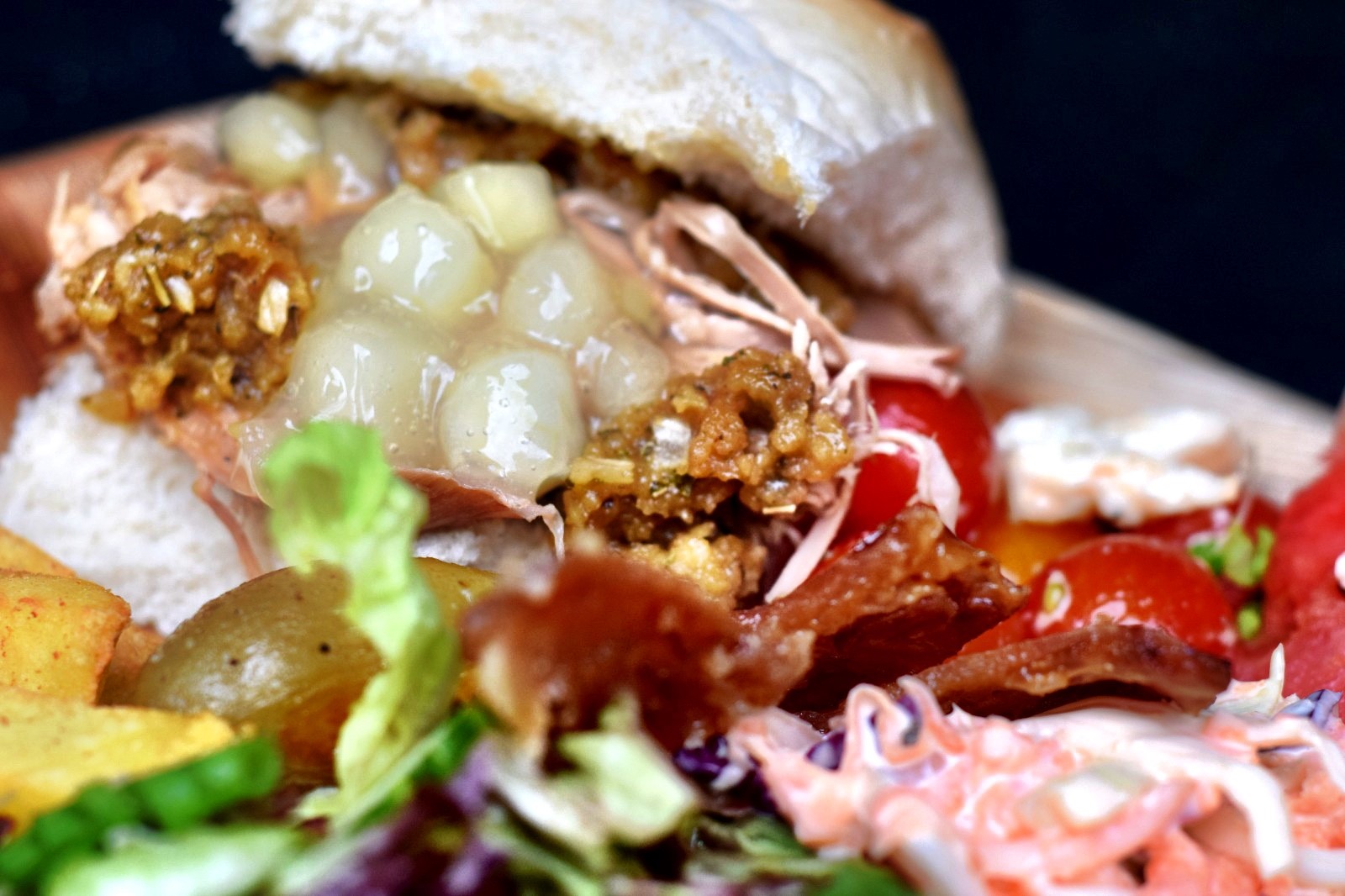 If you fancy spit-roasted lamb, beef, chicken or turkey, that's no problem, and our talented chefs can whip up some stunning meat-free alternatives for vegans or vegetarians if needed, such as our barbecued pulled jackfruit (which is often compared to our pulled pork!) with slaw on the side or halloumi and veg wraps with Tzatziki and sweet chilli. We can also cater other diets too and we just need you to let us know in advance, so that we can be fully prepared. We're also highly flexible, so if you'd like to choose your own selection of handmade canapés, starters, sides or puddings to add to your main, take a look at our menus and pick out your favourites, whether you'd like one or a dozen. It's all up to you!
For a scrumptious treat at your next party or event, talk to Hog Roast Belper and we'll help you to plan the menu of your dreams – but also one which ensures that all of your guests can feast on our lovely food.