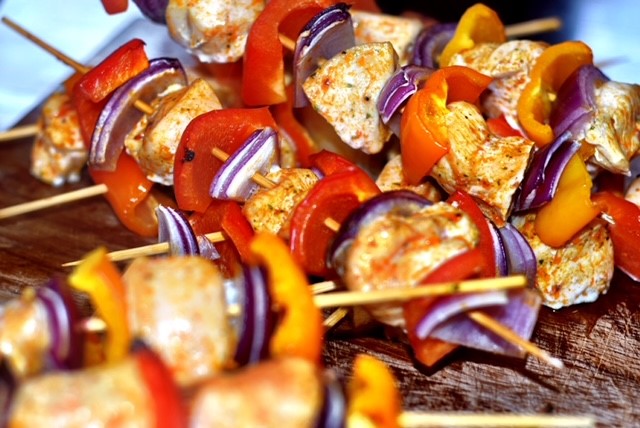 When it comes to elevating any event with delectable delights, Hog Roast Buckden knows just how to steal the show, and our recent appearance at a gin and craft beer festival was no exception!
This event had the local community buzzing with excitement, and several hundred eager attendees flocked to the open-air venue for an afternoon of celebrating locally-brewed beverages. The event boasted an array of attractions, from beer and gin stalls that tantalised adult palates to bouncy castles and fairground rides that kept the little ones enthralled. The event organisers had also arranged live music performances, and, of course, scrumptious food, served by none other than Hog Roast Buckden!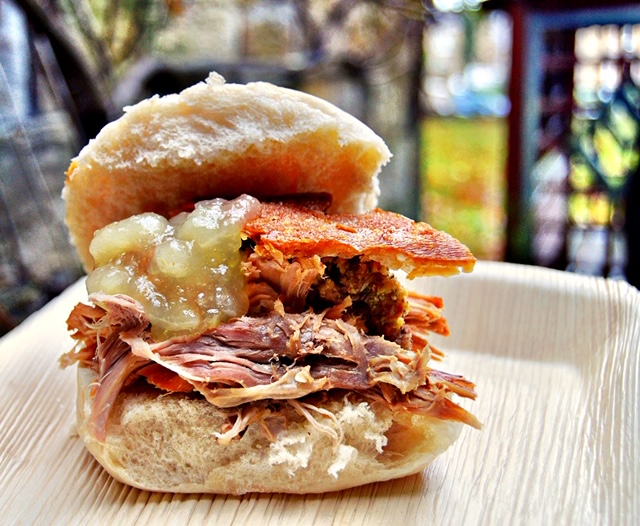 Amidst all this excitement, our famous hog roast sandwiches stole the spotlight and quickly became a major talking point of the festival. Our catering manager, Martin, had spent all morning working on these delectable creations with the help of the Hog Roast Buckden team.
Throughout the event, guests happily indulged in our gluten-free rolls, which had been generously filled with succulent pulled pork, crispy crackling, sage and onion stuffing, and homemade applesauce. This irresistible combo made for an explosion of flavours that left everyone's taste buds dancing in delight!
As Hog Roast Buckden is all about inclusivity, we also made sure to provide an equally tasty option for our vegetarian and vegan friends: BBQ-pulled jackfruit rolls with plant-based coleslaw. These rolls proved to be an instant hit, offering a perfect alternative to the traditional hog roast.
As the sun set on the festival grounds, the resounding verdict was unanimous – everyone had experienced a great afternoon, and Hog Roast Buckden's delectable creations had undoubtedly played a starring role. The harmony of flavours, the warmth of community, and the joy of good food had blended seamlessly, creating lasting memories for all involved.
As we wrap up yet another successful festival appearance, we're grateful for the warm reception from the local community, and we can't wait to continue providing Derbyshire with the best possible hog roast experiences.
Stay tuned for more mouth-watering adventures from Hog Roast Buckden or get in touch to create your own!