After living under restrictions for so long and missing out on celebrating so many events with family, friends and the wider local community, everyone is very keen to get back to normal and enjoy our annual celebrations as much a possible this year.
Here at Hog Roast Castleton, we have missed catering for annual events as much as everyone has missed celebrating them, which is why we are very happy to be back in the saddle and providing some great food out in the open air for community events again. The most recent public event we were asked to cater for was a local bonfire bight celebration, which was a chance for the community to don their hats and gloves and come together in the crisp night air to enjoy the crackling bonfire and impressive firework display.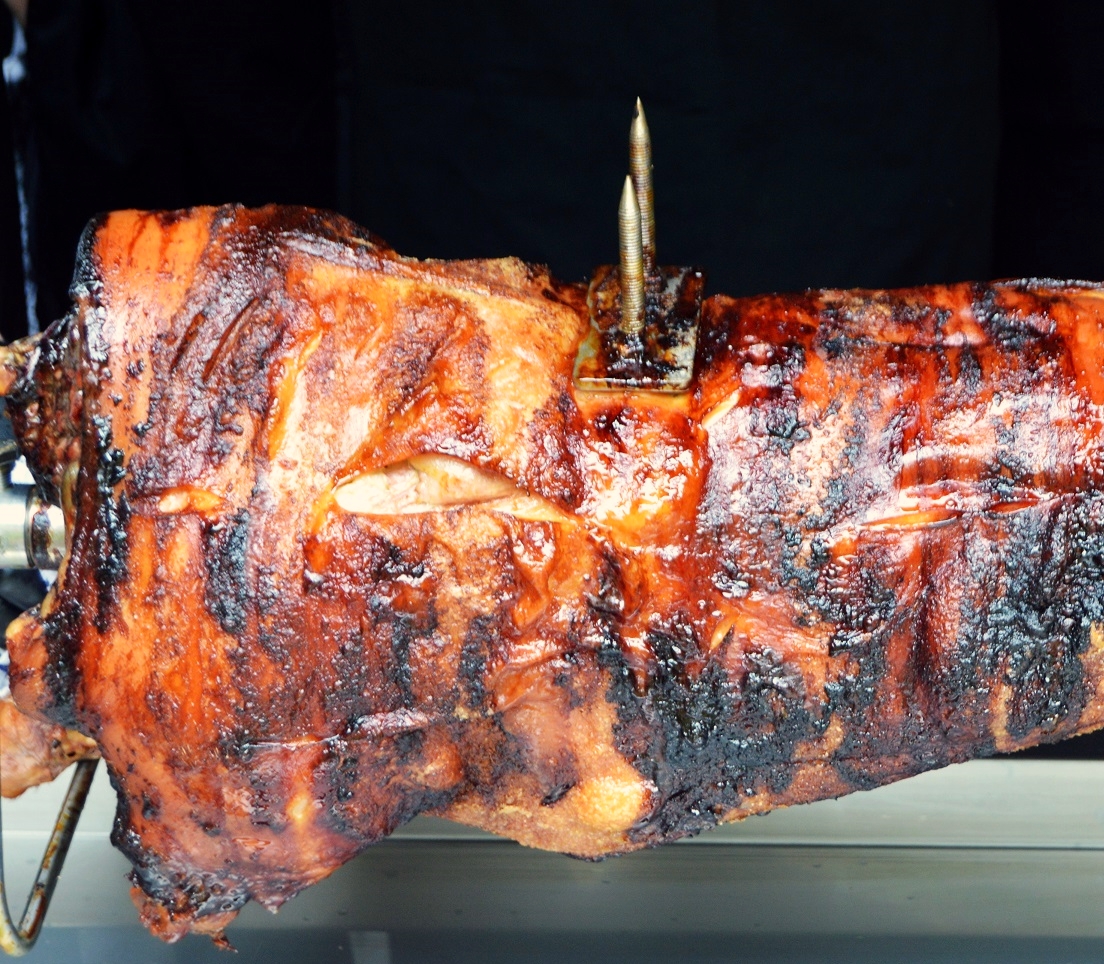 Hog Roast Castleton's job was to provide lashings of hot and hearty hog roast sandwiches for the hungry attendees and make sure everyone was kept warm and well fed all night by our delicious pulled pork, topped with our sweet homemade apple sauce and a slice of crunchy crackling – the perfect combination for a cold November evening!
Bonfire night is always full of wonderful smells, not least of which was the heady aroma of our spit roasted pork after it had been cooking slowly for several hours on-site prior to the bonfire night event. We always prepare our hogs on-site in full view of our diners, helping to make a sociable atmosphere even more fun and interactive as everyone gathered round to watch our on-site chef expertly carve the delicate meat, which after many hours of slow cooking, was so tender that it was falling off the bone.
Our catering gazebo was certainly very busy throughout the whole evening and from the beginning of service right through to the last plate of food we provided, we made sure our diners were happy and treated to the ultimate accompaniment to bonfire night in the form of Hog Roast Castleton's deliciously succulent hog roast sandwiches, freshly made right there in front of everyone!