Birthday catering comes in many shapes and sizes and it all depends on what style of event you are planning to host. Whether you host a formal meal or a casual party, Hog Roast Newcastle-under-Lyme has a menu that is perfect for you! With over 7 different private party menus to choose from, there is bound to be something that is perfect for you. Here is just one example of a catering menu that our team can provide…
This November, Hog Roast Newcastle-under-Lyme was asked to provide catering for Rachel's 40th birthday, with a menu that would be perfect for 130 guests. Our catering manager Martin was contacted by Rachel to discuss catering needs for the occasion, in order to provide a menu that would be perfect for the occasion. After discussing the menus that we have to offer, it was decided that our Classic Hog Roast menu would be the ideal choice!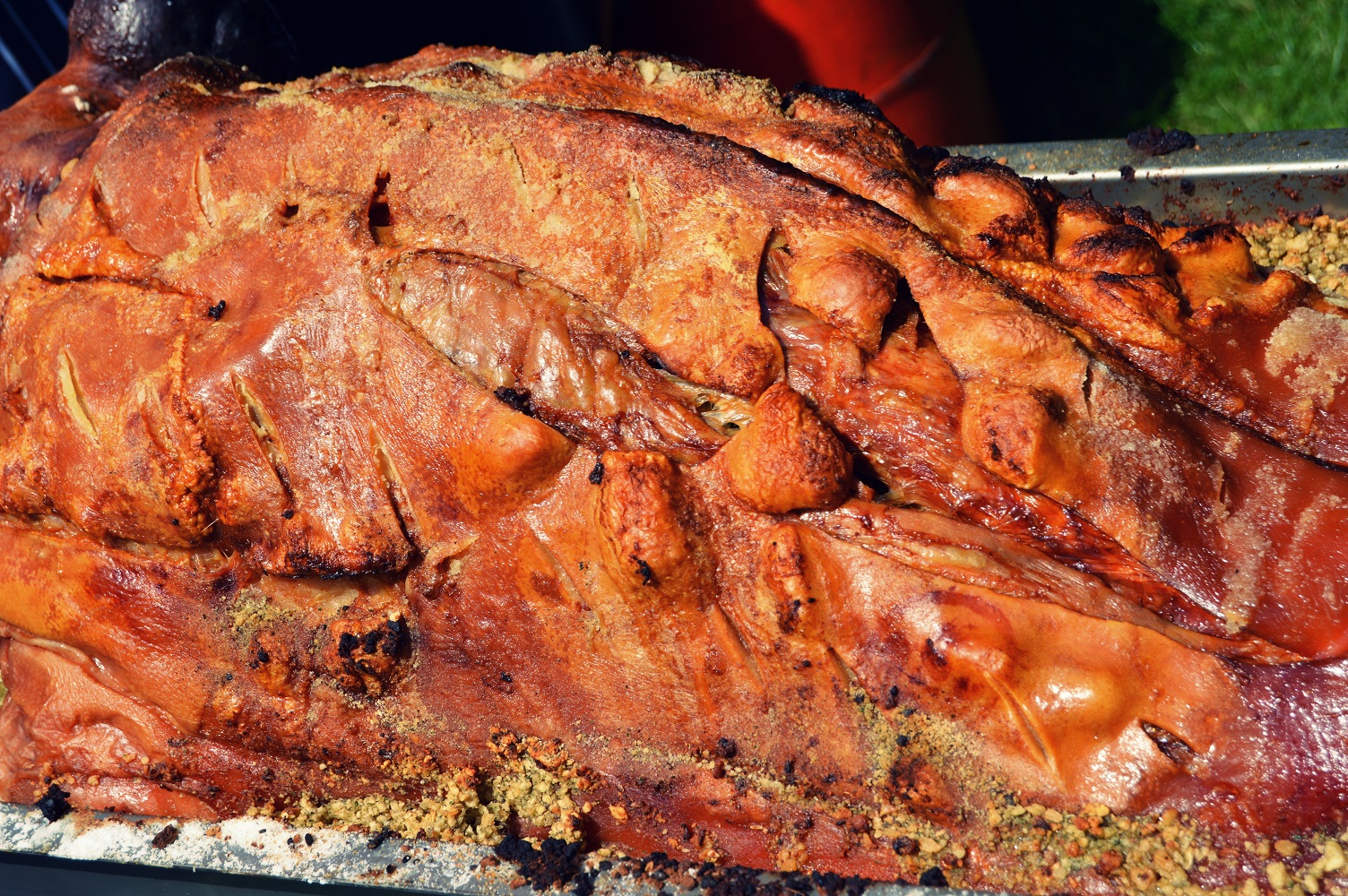 On the day of the party, we arrived at Jill Clewes Performing Arts Centre to prepare for the 20:30 mealtime. The hog took approximately 5 hours to roast, so it was important to leave plenty of time to cook and prepare the dishes. For meat-free guests, we prepared a delicious alternative of BBQ pulled jackfruit, which is a delicious vegetarian option. Once cooked, the dishes were expertly carved by our Hog Roast Newcastle-under-Lyme chef and served in tasty bread rolls or a gluten-free alternative. As well as the main dishes, the guests could also enjoy tasty homemade chips.
This menu was served buffet style on wooden bamboo crockery and cutlery, which was the ideal level of formality for the event. Our team had lots of fun providing catering for this event and it was great to see the guests enjoy our tasty menu!
Are you in need of party catering or an upcoming birthday or special occasion? If so, get in touch with Hog Roast Newcastle-under-Lyme today to find out what we can do for you. Simply let us know your party size, date, and location and we can do the rest. We hope to hear from you soon!