The world is still far from having any semblance of normality quite yet, but that doesn't mean you should have to forfeit those milestone birthdays or anniversaries and give up on having fun altogether. If you ask us, these special occasions still deserve to be celebrated – perhaps now more than ever before!
Because of this, Hog Roast Baslow has been working extra hard to keep up with all of the additional demands we have been facing lately. And recently, our team, led by catering manager, Martin travelled the distance for a very special event, at the request of Francesca, who had asked for us to handle her little girl's birthday party.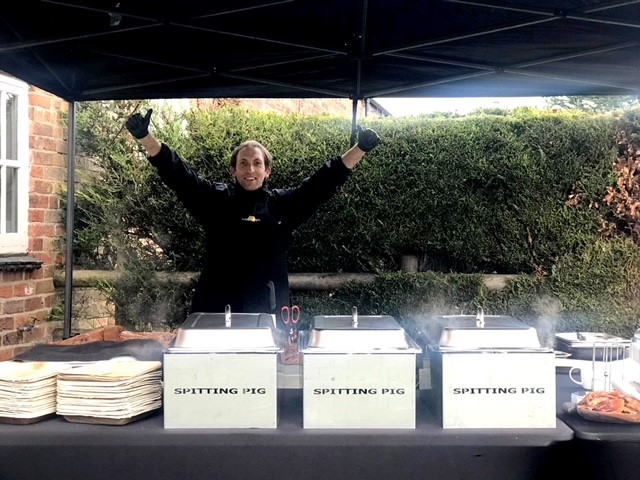 Determined to give her daughter a day to remember, the client had organised a garden party with just a handful of guests. And having heard plenty of great things about us through the grapevine, such as the fact our menus are ideal for all kinds of events, including children's parties, Francesca knew immediately that Hog Roast Baslow's catering crew were the one's for the job.
Much to the client's delight, the entire booking process was completely straightforward. Plus, having Martin on hand to guide her through every step of the way, and answer all of her questions was a blessing for Francesca, as it made selecting the right menu (A.K.A. the classic hog roast) a complete breeze.
Before anyone knew it, the day of the party had soon arrived, and in just a few hours, Martin managed to rustle up a gorgeous hog roast lunch for all 20 people. The spread, which featured our signature, rotisserie-cooked pig with homemade applesauce, crispy crackling and sage and onion stuffing, was served along with gluten-free rolls and a meat-free choice of grilled vegetable kebabs with optional halloumi. As an added treat, champagne in disposable flute glasses was handed out to the adults who were able to distance themselves with ease on account of the spacious venue.
Francesca was amazed by Hog Roast Baslow's efforts, which allowed the birthday girl to safely celebrate her special day while being surrounded by the most important people in her life.