Hog Roast Littleport's latest event was a birthday bash with pizzazz! Client Burt was having a very special birthday to celebrate turning 70, and he wanted something a little bit special, the team were keen to jump on board.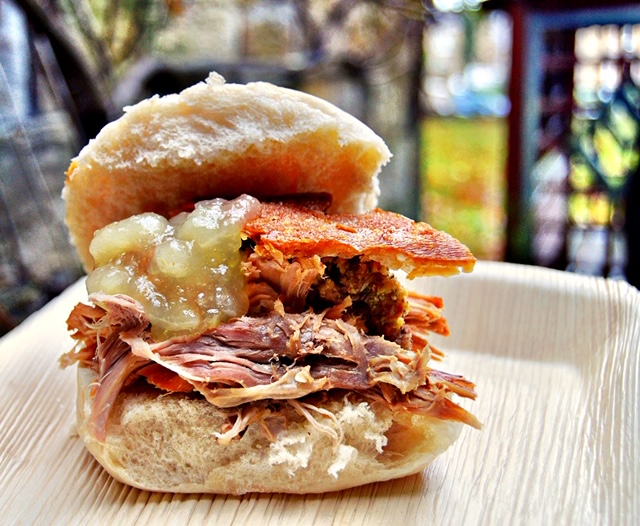 The catering package that the Hog Roast Littleport team put together for birthday boy Burt was unique and included lots of great service. The catering for the event was based around the team's Gourmet Delivery service, meaning that all the food would be made fresh on the day of the party and then delivered to the Clients home where the party was taking place.
The food for the 8 lucky guests was made fresh at the Hog Roast Littleport kitchens by experienced Chef Paul. The dish selections for the party had been made by Client Burt and he wanted the very best of the best for him and his party guests.
On offer at the buffet was Spit Roasted Sirloin of Roast Beef served with Yorkshire Puddings, Horse Radish Sauce and a delicious Homemade Red Wine Gravy. To go with this tasty main there was also Avocado & Cherry Tomato, Cous Cous, Waldorf salads, and fresh prepared seasonal vegetables. Finishing off the main course was jacket potatoes and roasted new potatoes in rosemary and garlic.
But that wasn't all, Chef Paul also made desserts for the guests to tuck into. There were two choices: deliciously chocolaty profiteroles or if the guests preferred, there was handmade individual cheesecakes.
All of the dishes were created by Chef Paul by hand, and once they were prepared they were placed in large metal transport trays. Chef Paul was then able to deliver the food straight to the Clients house for 5pm, where it could be served straight from the trays.
Chef Paul also delivered disposable crockery and cutlery for the guests to use, meaning there was one less thing for birthday boy Burt to worry about.
Client Burt was thrilled! The buffet was exactly what he had wanted it to be! He and his guests ate to their hearts content and celebrated his very special 70th birthday.