Great cocktails go hand in hand with great food, so why not combine the two with a night catered for by Hog Roast Matlock? You can enjoy a night of luxury with a menu provided by the best chefs in the business, with a dish to suit every guest! We recently catered for a 'girls night', providing a variety of different dishes- but the canapés were the real star of the show!
After Harriet received a promotion at work, her best friends hosted a party to congratulate her on what she has achieved. The party consisted of delicious cocktails at their home, accompanied by tasty catering from Hog Roast Matlock. Her friends wanted the party to feel luxurious and elegant, so we planned to provide a formal catering package with a selection of tasty canapés.
On the day of the event, we cooked our catering at the private venue and prepared to serve a variety of canapés as the guests arrived. We served the following five dishes: roasted duck breast, fresh salmon, a selection of mini pizzas, mini fish and chips, and an Indian selection. Serving canapés sets a formal tone for the evening and introduces the guests to a night of luxury catering served by the Hog Roast Matlock team.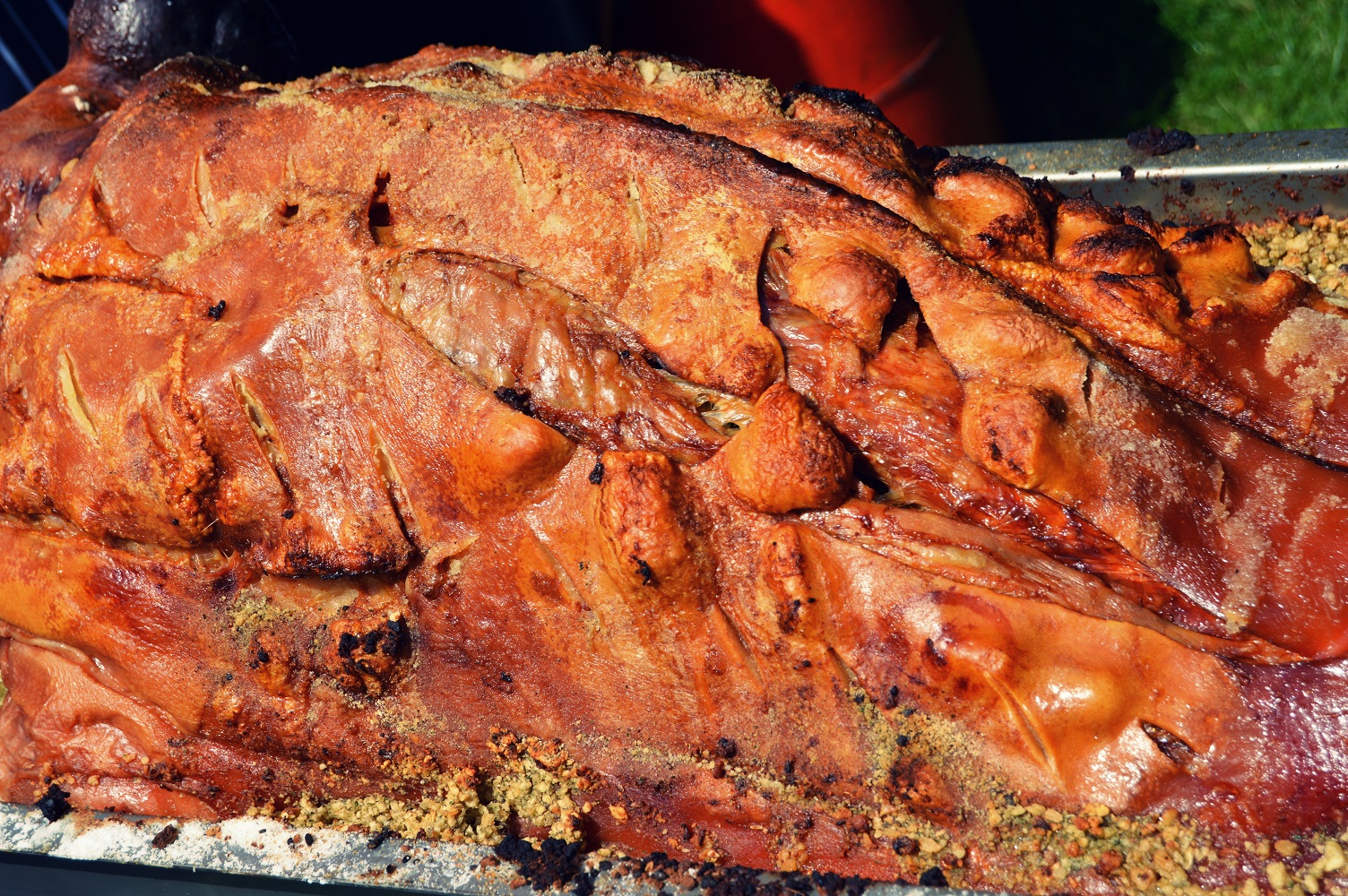 Once the guests were seated, we served a classic Hog Roast Matlock main course: a slow-roasted hog served with sage and onion stuffing, crispy crackling, and homemade applesauce. The main meal was also accompanied by a selection of seasonal vegetable dishes and homemade chips.
To finish the catering, we prepared profiteroles and sticky toffee pudding, both served with fresh fruit and optional English cream. The dessert was a great way to end the evening and prepares the guests for a night of fun and cocktails!
Do you have an event in need of catering in 2021 or 2022? If so, get in touch with Hog Roast Matlock today to find out more. We have over 7 different menus to choose from and a selection of catering styles. Simply let us know your party size, date, and location and we can do the rest!