Trying to fit gift shopping into a busy schedule is hard, but what's harder still is finding the perfect present for someone who seems to have everything! We've all been there, and as each year passes, it only seems to get even more difficult. But what if we told you, it doesn't have to be that way? Surprise parties make excellent gifts in themselves, but for those looking to kick things up a notch, Hog Roast Alsager has everything you need to spoil your loved one.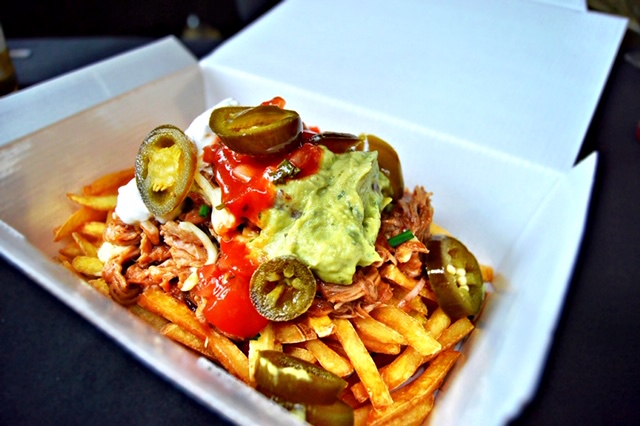 As industry leaders, we provide a range of exquisite menus, created entirely from fresh produce and free-range meats which are expertly sourced from award-winning British farms. What's more, we also ensure that each and every guest is catered to by offering a wholesome selection of vegetarian, vegan and gluten-free dishes which are so delicious, even meat-lovers can't get enough!
When Mary first approached us, she was at her wit's end trying to come up with something special for her husband, Jerry's 60th birthday, but after talking to the Hog Roast Alsager team about our irresistible catering packages, she relaxed almost immediately. With an intimate guest list of 30 people, the client opted for our classic hog roast menu, with a side of loaded fries and our incredibly popular grilled veggie skewers served with flatbreads and tzatziki dip for those who didn't eat meat/weren't keen on pork.
With Jerry out of the house for a few hours, the Hog Roast Alsager catering crew took full advantage of his absence by readying the birthday feast. As the guests began to arrive, the crispy-skinned pork took on a gorgeous golden hue and filled the clients home with mouth-watering scents that had everyone's stomach's rumbling! Finishing off the buffet, the team whipped up the skewers and smothered the fries with a zesty slaw, jalapenos, melting cheese and juicy pulled pork.
When Jerry returned home, he was stunned to see his friends and family huddled into his living room, where they had been waiting eagerly with balloons and banners. The birthday boy's shock soon wore off after catching the scent of the meaty buffet and wasting no time, he approached the table where the team served him the first plateful of the night.