As normality resumes, or perhaps we should say a new version of it at least, our team at Hog Roast Clowne has been as busy as ever helping out other businesses with their corporate events. One company, who was hoping to pull out all the stops as a huge thank you to their staff for their hard work and dedication over the past few months, was Tootonic!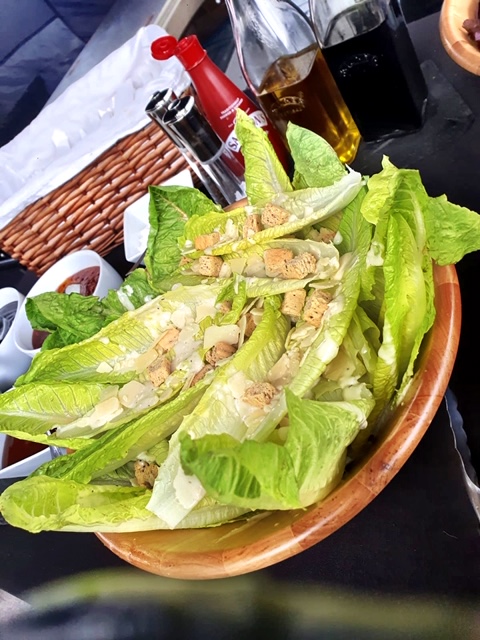 After ringing up our customer service team, a rep for the company briefly explained that although it was a corporate event, they were looking for a more relaxed and informal meal, as the function was to take place at a private residence in the local area. Equipped with this knowledge, our catering manager, Martin had no trouble at all coming up with a delicious menu which, on this occasion, was based on our southern slow roast feast!
Preparing a spread for 40 people is as easy as pie when you're a time-served catering expert like Martin, and on the day of the party, he and the rest of the Hog Roast Clowne catering crew arrived at the client's home a few hours before the guests did. With their aprons tied, masks and gloves on, and the HogMaster alight, the time had come to begin slow roasting the pre-marinated meats which were soon transformed into smokey BBQ beef brisket, cajun spiced whole roast chickens and fall off the bone Louisiana sticky pork ribs.
Complementing the mains, side dishes of Memphis style crunchy coleslaw, green leaf salad, buttery corn cobettes, Greek salad, mixed chips and gluten-free rolls were included on the menu, along with five portions of grilled vegetable and halloumi skewers for the handful of vegetarian guests. To top off the drool-worthy feast, everything was to be served, using our wooden crockery and cutlery which not only adds a rustic feel to any event, but it's also far better for the environment!
As usual, the food was sensational, and the Tootonic team couldn't get enough of the flavoursome grub that was on offer! In fact, the client was so pleased that they have since been in touch to thank Hog Roast Clowne once again for all their help.