Having to reduce the size and style of events has become the norm in 2020 and it has left lots of couples who thought they had all of their wedding plans finalised having to get back to the drawing board. This is the situation that Ruth and David found themselves, and after collaborating with the Hog Roast Etwall team to create an extensive menu for 100 guests, they now found themselves having make some serious reductions to the size and style of their wedding reception in order for it to still be able to go ahead. Luckily with the Hog Roast Etwall team on board, they certainly weren't left to fend for themselves and we wasted no time in helping the couple to alter their menu plans and how the food would be served!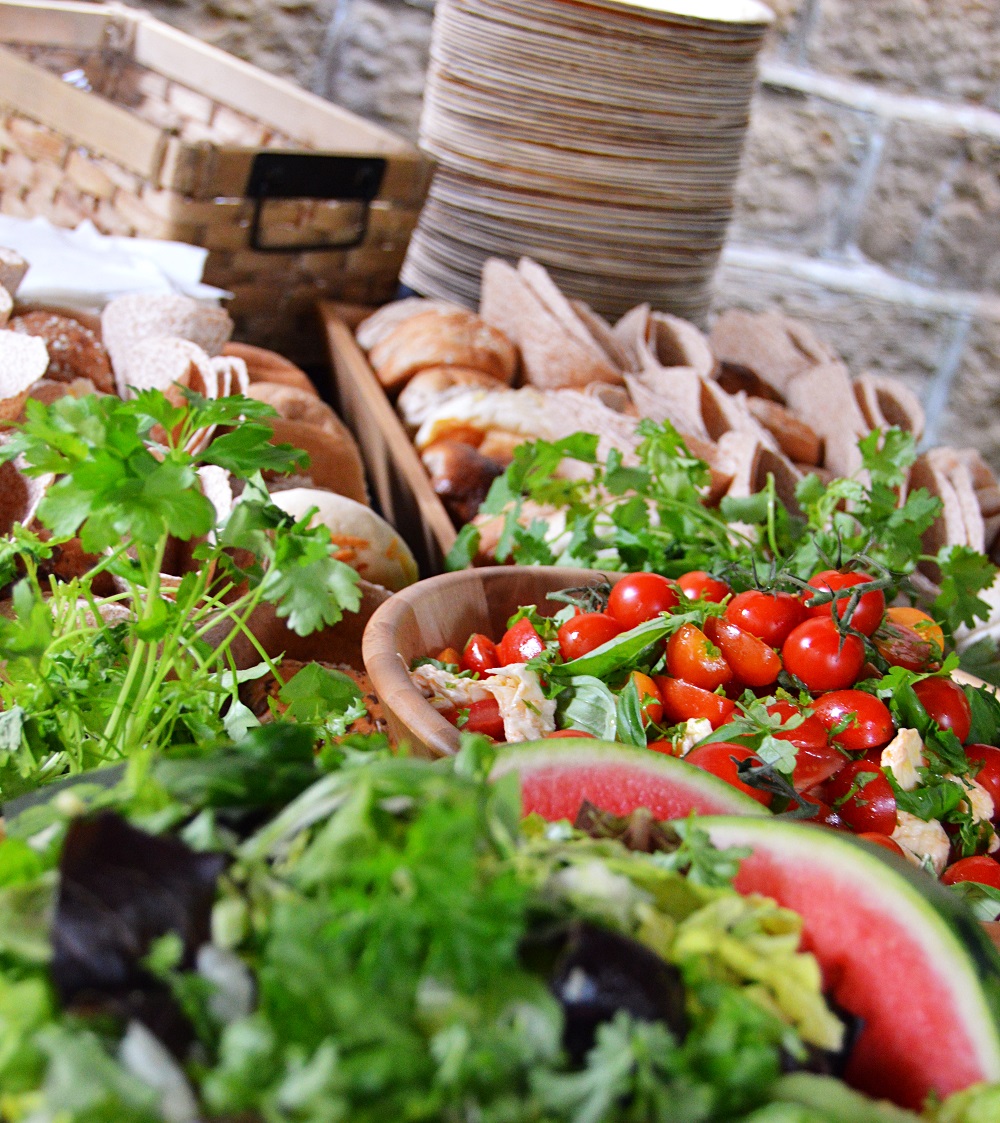 We swiftly drew up a scaled-down menu for 30 guests instead of 100, which no longer included a canape welcome reception but still had one of our signature hog roasts served with apple stuffing and crispy crackling as the main attraction! They also opted for a trio of vibrant freshly made salads, including a fragrant crispy Thai salad, a classic Caesar and refreshing tomato and basil, all accompanied by rosemary and garlic roast potatoes. Ruth and David were very pleased with their new plan for their reduced wedding party size and they were very relieved that we had sorted it out so quickly for them!
When their wedding day arrived, they soon forgot all of their worries leading up to it and even though they couldn't celebrate with as many people as they initially intended, it was still a special day for the happy couple and everyone who did attend. True to form, the Hog Roast Etwall team smoothly adapted to the new arrangements and freshly prepared all of the items on the revised wedding menu on-site, ensuring everything was immaculately presented and ready to be served at exactly the right time. The newlyweds were very grateful to us for being so organised and adaptable, and for providing them with such a delicious and well-presented menu for their wedding day!