The gradual re-opening of businesses and re-instatement of certain events has come as a welcome development for a lot of people and here at Hog Roast Wyaston we are certainly thrilled to be out and about again doing what we love, which is providing great freshly made food and fabulous hog roast feasts for our clients in the local area! We were very happy to be contacted by the organisers of a local outdoor market, who asked us to provide some of our signature slow roasted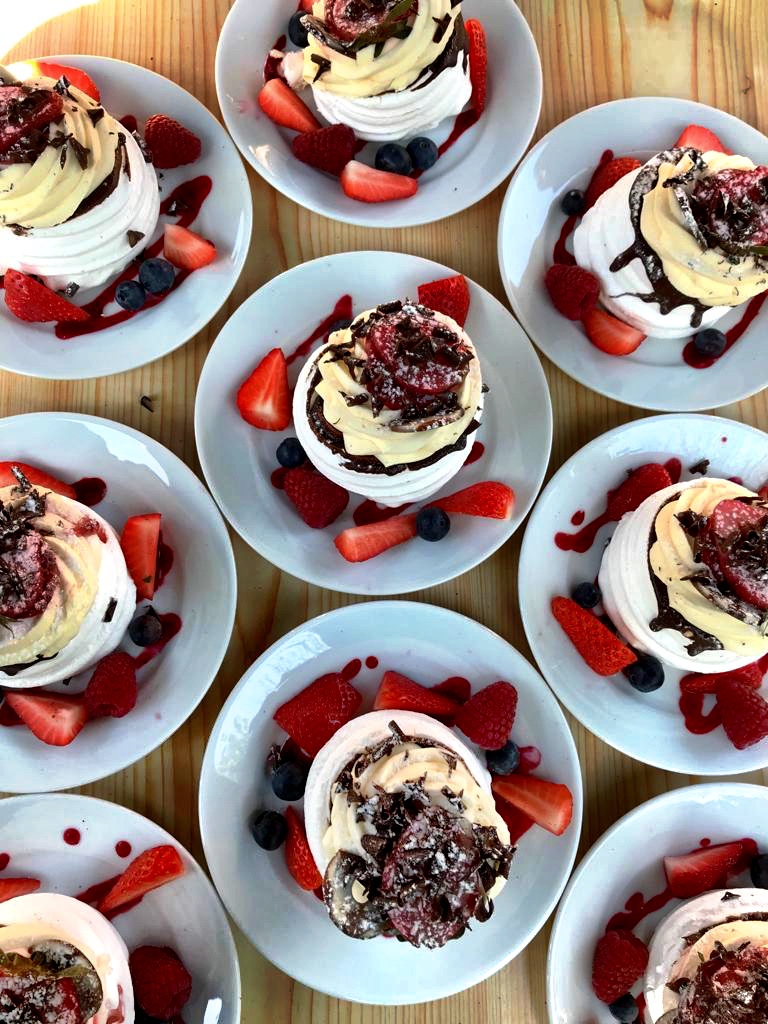 pork sandwiches with crunchy crackling and homemade apple sauce for the attendees. Being a market that celebrates superior homegrown produce, they felt that our ethically reared pork and commitment to only using the best locally sourced produce in all of our dishes, would be the perfect addition to the day! We assured them that we have taken every precaution imaginable to ensure our diners are safe and socially distanced during service and that our food hygiene measures were already as stringent as possible even when we were operating normally. Delighted by our assurances and our reputation for providing the best hog roasts around, the market organisers were sure that our catering services would be a massive asset to them!
We arrived on-site several hours before our lunch time service slot in order to make sure our pork was slow roasted to the max and falling off the bone by the time we were required to feed our diners. Our compact set-up and versatility of the Hog Roast Wyaston team means that we have no trouble catering in any space as well as benefitting from having a minimal number of staff members on-site, even if we are feeding a lot of people!
Although numbers couldn't be as high as they usually were for the market, it was obvious that everyone was eager to get back to it and buy some lovely local produce once again, not least of which was some of our awesome slow roasted pork! As always our unbeatable hog roast sandwiches were a big hit with everyone who sampled them, and the Hog Roast Wyaston team had no trouble in serving our diners some hearty freshly made fare in our usual sociable and efficient manner, whilst ensuring distancing measures were adhered at all times during service!