Planning a big birthday of your own or simply want to show someone just how much they are loved on their special day? Get in touch with our friendly team at Hog Roast Buxton to start planning a birthday to remember!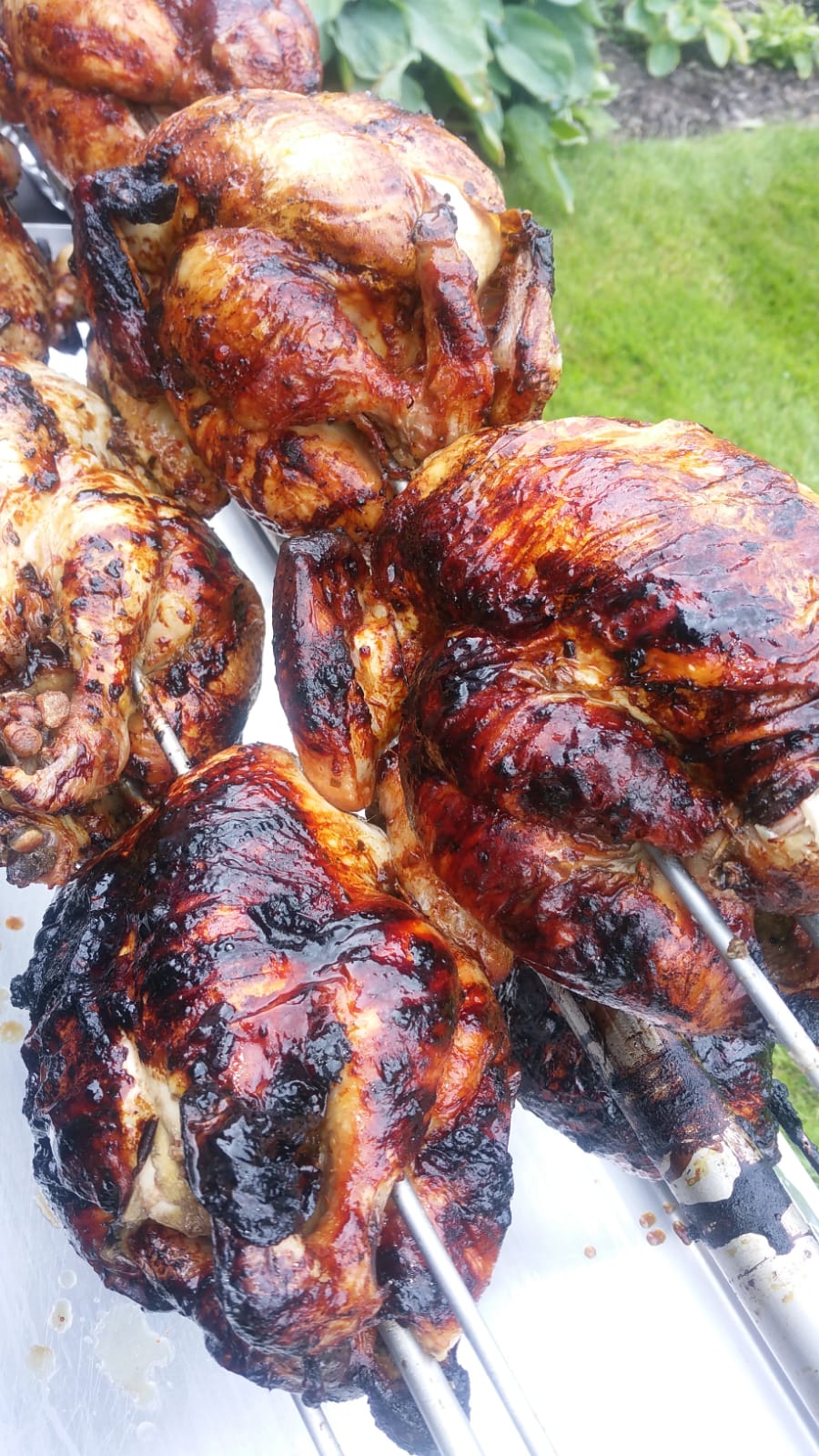 Our unique catering style dates back millennia and over the years has been expertly fine-tuned and adapted meaning that here at Hog Roast Buxton we are able to provide a mobile hog roast service, to provide our speciality slow roasted food to any event and venue up and down the country!
Packing up our hog roasting equipment and travelling down to Buxton, the Hog Roast Buxton team were all ready and raring to go for today's event. Our client Andy had been in touch to arrange a party for his wife's 40th birthday. When booking Andy mentioned how in the year previously, for his fortieth, his wife Amy had pulled out all the stops and so this year he was determined to impress her in return. We assured him that a Hog Roast Buxton meal would certainly go some way towards doing this and we got to work planning the perfect menu.
As we are now certainly in the midst of autumn, we suggested our winter warmer Hog Roast Buxton menu. This menu offers you the choice of several different types of meat all roasted low and slow to perfection in addition to being marinated in our secret recipe rubs which makes the meats mouth-wateringly delicious. Andy loved the sound of this, and we couldn't wait until the day of the party arrived to put our efforts to work.
Arriving at the family home our Hog Roast Buxton head chef prioritised getting the meat roasting away, placing some Cajun spiced spit-roasted chickens on our hog roasting machine and some BBQ pork butt and Creole pulled quarter of spiced lamb. The scent from our Hog Roast Buxton machine was already to die for and we couldn't wait for the guests to arrive to celebrate with Andy and Amy…