At Hog Roast Eyam, we have a menu for every occasion that you can possibly think of, and each can be customised to suit your individual needs. Or, why not go wild and create an entirely bespoke menu with the help of our hands-on catering team? The choice is all yours!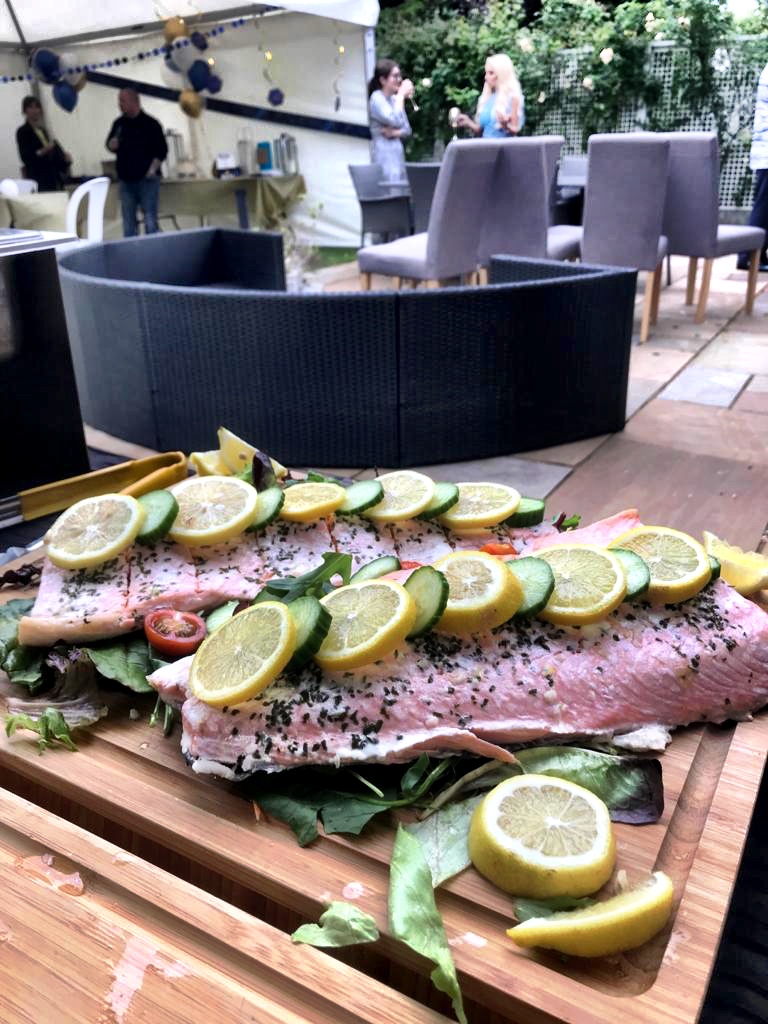 Now that you know a little more about what we can offer, we wanted to tell you all about a very special 40th birthday party we recently catered for. As we all know by now, turning 40 is a huge milestone in anyone's life. But unfortunately for many, it can be an equally daunting and anxiety-fuelled experience. This is why Hog Roast Eyam is here; to help you work through those fears by focusing on the positives – and what better way to do that than with a mouthful of our tasty food.
On this occasion, the birthday boy was unable to go out to celebrate as he normally would due to the current situation, so Hog Roast Eyam brought the party to him! The soiree took place in the client's back garden, and catering manager Martin had been placed in charge of handling the event. For him and his small team of hog roasting experts, this meant cooking enough food from our southern slow roast menu to feed 40 people and ensuring that all the guests had an amazing time.
For the evening menu, the client had asked us to serve BBQ pork butt, cajun spiced whole roast chickens, gourmet sausages and spiced lamb along with freshly caught roasted salmon dressed in lemon slices, cucumber and herbs. Sides of buttery corn cobbettes, green leaf salad, mixed fries and grilled veggie skewers with optional chunks of haloumi and tzatziki dip were also available to spice up the meaty main dishes.
When the guests arrived at 4:30 pm, they were immediately enamoured by the drool-worthy scents that filled the garden, and they could barely contain their excitement for 6 pm serve time. In the meantime, they each found humour in the photobooth-inspired props which adorned the tables in the marquee and passed the time before Hog Roast Eyam announced the completion of the meal.
Everyone loved the food, and best of all the birthday boy had a great day!