The Hog Roast Fulbourn team loves Christmas parties! They were delighted when Client Una hired them to cater a staff Christmas party for her team of 50 hard workers.
The Hog Roast Fulbourn team pride themselves on their ability to give their Clients choice, and Client Una was delighted. She could build a buffet menu that was full of lots of variety and tasty treats!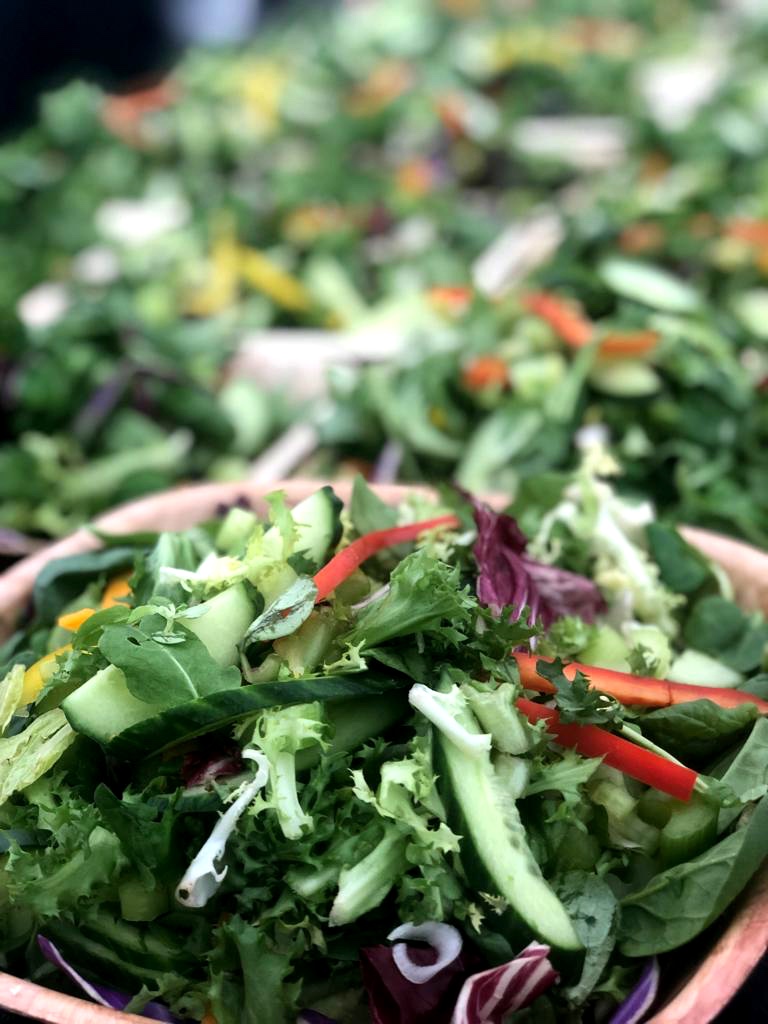 The entire buffet was created by Chef Martin at the nicely decorated hotel Function Room where the party was to take place. So that there was plenty of time to set up the cooking equipment Chef Martin arrived several hours before the 8pm serving time. This gave him plenty of time to create every dish fresh from scratch.
When the partying guests were ready for the buffet at 8pm they were met with a delicious looking and tasty smelling feast! There was a spit roasted turkey, one that was hot and juicy and was served with fresh cranberries and delicious handmade sage and onion stuffing. There was of course, also a tasty vegetarian alternative available as well as a platter of BBQ Pulled jackfruit. Also on offer at the serving table was plenty of piping hot seasonal veg, Chef's choice of 3 freshly prepared salads (one of which was tasty Mediterranean pasta) and a big platter of warm new potatoes in an herb butter. Finishing off the buffet was a big basket of soft gluten free rolls and a selection of dips and sauces.
The buffet was a great success! The lucky guests were treated to a buffet that was filling and gave them enough energy to dance the night away.
Client Una was delighted with Chef Martin's hard work, the buffet had been all she had dreamed of! Once it had been thoroughly enjoyed Chef Martin quietly tidied away, taking all the rubbish with him, leaving the Client and the guests able to enjoy their festive celebration without worrying about tidying up.
It had been a very happy, very merry Christmas party!