While we are famed for providing the best hog roasts in Knutsford, some are still yet to experience the delightful flavours and a true taste sensation that comes with one of our roasts. David had his first Hog Roast Knutsford experience not so long ago and as soon as his celebration was finished he was on the phone to us the day after complimenting the team and booking ANOTHER roast! Our team were over the moon with the feedback from David and delighted to attend another celebration with him and his family.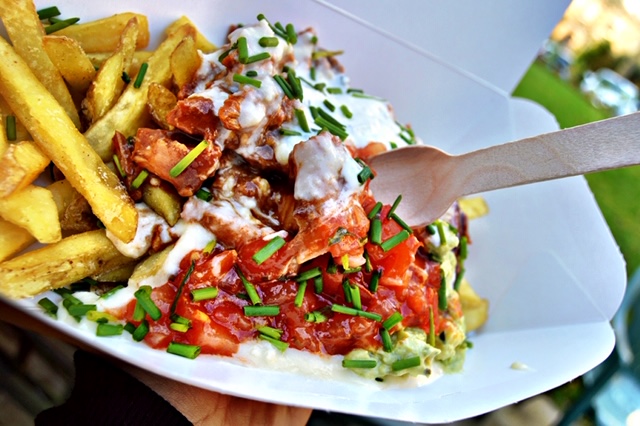 David opted to have our Classic Hog Roast Menu on his first booking with us, he wanted to keep things nice and simple for his rustic garden celebration. But when he phoned us this time for his corporate event he wanted to treat his employee's to something a little bit different. He had seen the pictures of our Loaded Fries online that we launched for 2020 and he was excited to try them! He knew his employee's would love them, we offered Jackfruit as an option for the vegetarians and vegans which David was thrilled with as everyone could enjoy the Hog Roast Knutsford Loaded Fries together!
We get exceptionally excited by our Street Food menu as it's puts a modern twist on our traditional cooking method which everyone loves. All of our team are very passionate about our food and flavours and we love to see happy customers enjoying our food together, the feedback we receive at the end of an event always tops the day off for us. David was no exception to that either, his 150 employees were all blown away at the effort that David went too to put on a lovely treat for them. The compliments and gratitude were flowing and we were of course very happy that David loved another experience with us. No doubt we will be seeing David again very soon for a 3rd celebration!