Hog roasts are a wonderfully simple way to make any event feel that little bit extra special, and since our comprehensive catering packages have been designed to suit an all manner of dietary requirements; from vegetarians and vegans to those with food intolerances, Hog Roast Mackworth is the perfect choice for whatever celebration you have in mind. Over the years, our team has catered for all kinds of traditional events, including weddings, christenings, birthday celebrations and corporate functions – but recently we were asked to do something a little bit different from the norm…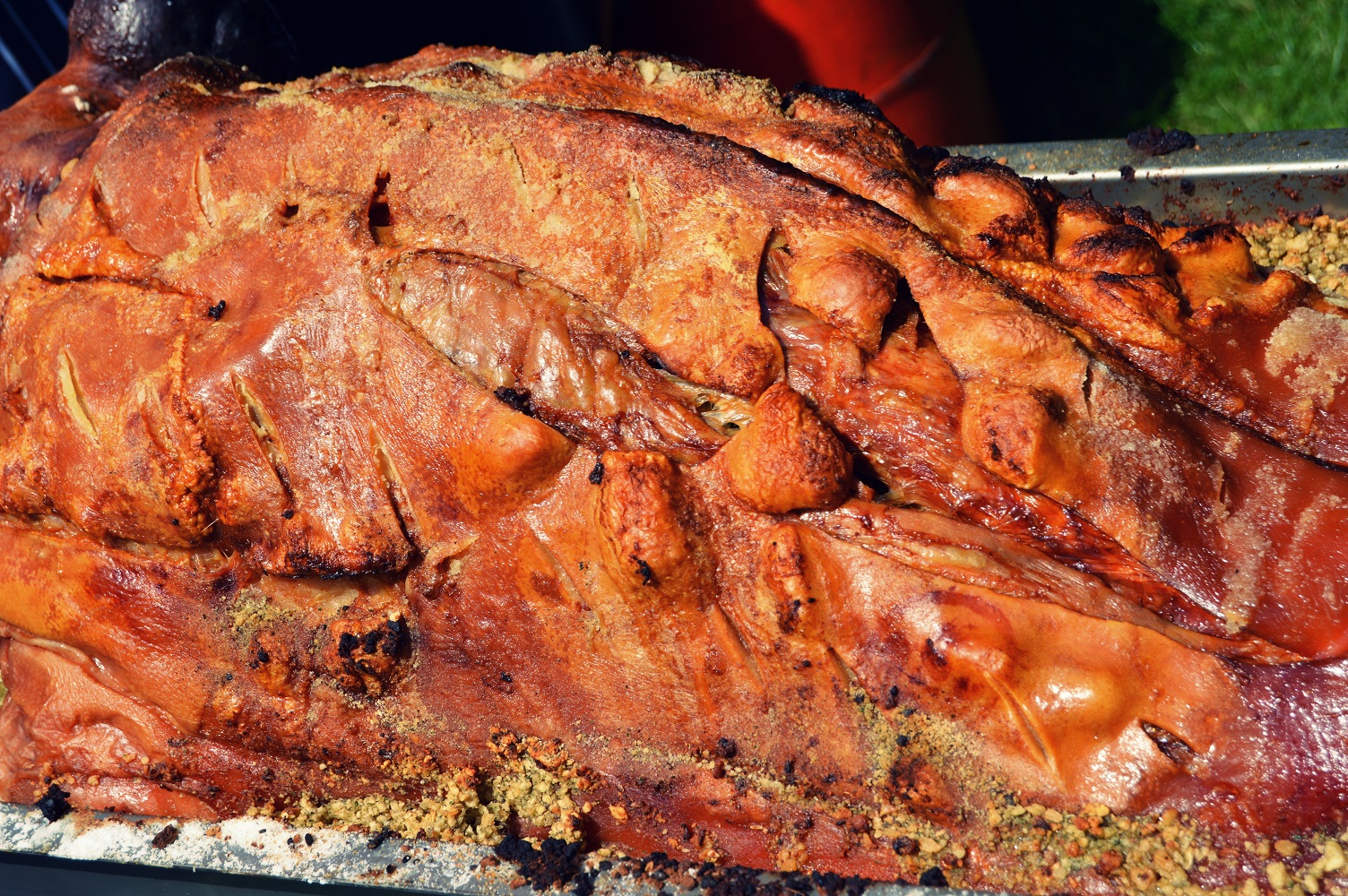 As a group of 200 LARP enthusiasts from a neighbouring town prepared to act out a fantasy-inspired battle, their designated representative, Gary got in contact with Hog Roast Mackworth to organise a traditional, medieval banquet for after the war. After taking some time to look through our list of mouth-watering menus, the client decided to keep things simple by opting for the classic hog roast menu with a meat-free alternative of grilled veggie skewers, as well as a roast potato side dish.
Delighted with his decision, and positive that his comrades would be too, Gary used the remaining time before the event to perfect his costume while our catering manager took care of the food. As the day of the event neared, Hog Roast Mackworth acquired a large pig from an award-winning British farm in the local area which would provide more than enough meat for everyone set to attend.
Last weekend saw the catering team head off the beaten track which led them to a spacious clearing which had already been set up with simplistic tents, handmade flags and, of course, battle gear. Not ones to waste any time, Hog Roast Mackworth began preparing the feast immediately and as the pig sizzled away on a low heat for the best part of six hours, they began piecing together the veggie skewers while the LARPers fought it out.
By 4 pm, the LARPing group were exhausted, and after the main event came to an end, they gratefully filled the eco-friendly wooden plates with mountainous helpings of juicy pulled pork, crackling and savoury stuffing which was well-received by everyone who had been involved.