Hog Roast Swadlincote recently spoke to a new customer who happened to mention that while she was looking forward to our upcoming catering, she thought she would have to provide her own options for guests on special diets. However, she was thrilled to find out that this wouldn't have to be the case, as we're well-versed in doing so and often cater with lovely homemade dishes for diets like vegan, vegetarian and gluten-free. If you're planning any kind of special occasion and you have any dietary requirements, talk to our experts when you book and we'll ensure that those guests are fed just as well as everyone else – with tasty food made out of fresh, high-quality ingredients.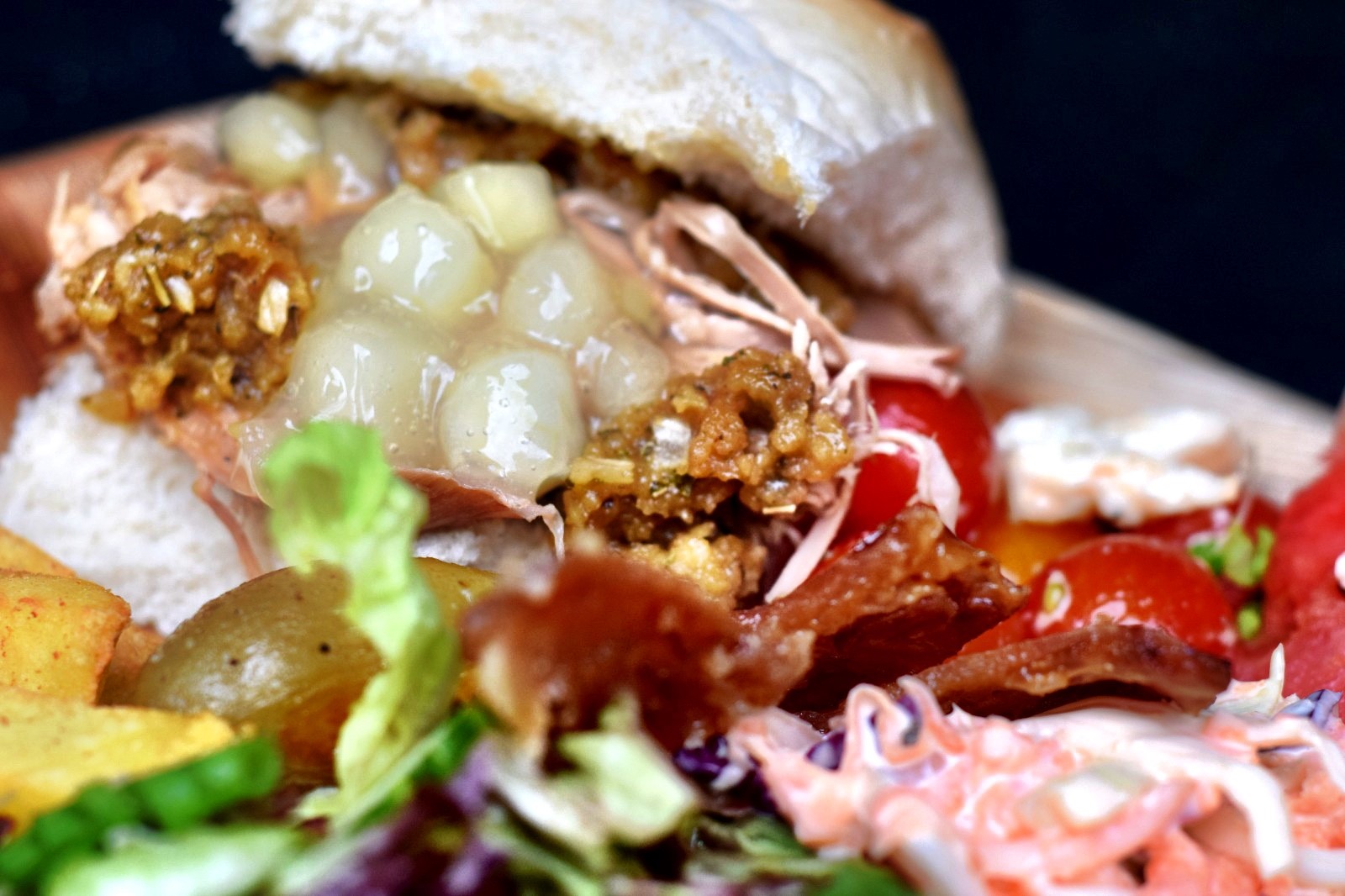 Our Hog Roast Swadlincote barbecued pulled jackfruit buns with slaw on the side are a popular choice for vegans, while our halloumi and vegetable wraps have satisfied many a vegetarian guest over the years, though we do offer more options if needed, such as dairy-free mac and cheese and veggie quiche. If you're inviting any gluten-free guests, whether due to an intolerance or allergy, they may well be happy to know that we can easily make our famous pigs in buns suitable for them; we just need to know in advance so that we can take along some appropriate bread rolls and wraps on the day.
In addition to offering various dishes for diets, we also have plenty of hog roast alternatives in terms of meat too, as we know that some guests would prefer a different one, like spit-roasted turkey, chicken, lamb or beef. To make choosing even easier, we also have special standalone menus of our own, such as our Loaded Fries, which come with pulled pork or brisket of beef, jalapenos, slaw and melting cheese, or our Alfresco, which includes antipasti platters to start (full of Italian-style cheeses, meats and breads), followed by a hog roast served buffet-style and then a dessert finish.
We can also help you to create your very own menu if you prefer, as we have a wide array of starters, sides, puddings and even canapés on offer, so call Hog Roast Swadlincote today to book your next special occasion.