With tight lockdown restrictions still very much in place, Guy Fawkes Night looked pretty different this year than it did in those previous. But that didn't stop our customers and clients from getting creative and having a great time anyway!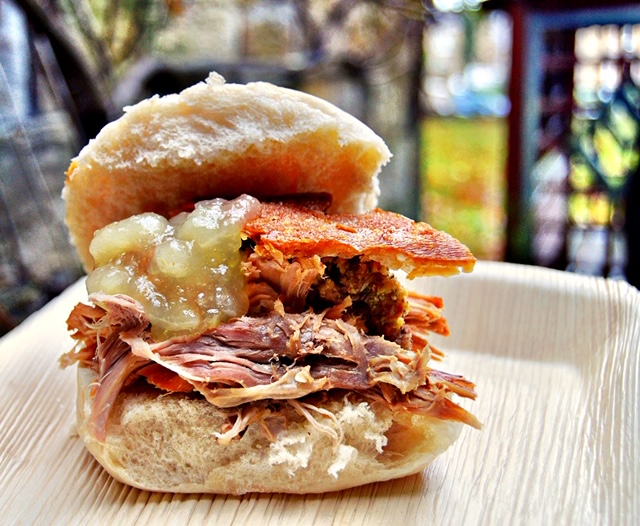 Each year Hog Roast Wirksworth looks forward to the annual festivities that come hand in hand with bonfire night, and this year didn't disappoint. From drive-thru fireworks displays to intimate backyard viewings, our catering crew had plenty in the way of fun celebrations to keep them occupied.
Amidst all of the social distanced community gatherings and cosy family get-togethers, Hog Roast Wirksworth had received a booking from Gary. As a local business owner, Gary was eager to thank his team for all their hard work in recent months, and while their usual bonfire night celebration was off the table, he still wanted to mark the occasion accordingly. With that, he set about organising an after-work spread for the group of 15 staff members.
Our catering crew had just the thing: the southern slow-roast menu. This glorious feast of American-inspired dishes has been one of our most popular menus for decades, and Gary was just as impressed when he first laid eyes on the menu. Succulent meats roasted low and slow in our secret recipe rubs take centre stage with plenty of boozy condiments and flavoursome sides to kick the feast up a notch.
For Gary's small gathering, he had opted for a drool-inducing feast which consisted of our BBQ pork butt, fall off the bone Louisiana sticky pork ribs and cajun spiced whole roast chickens with side options of all-American-style creamy mac and cheese, corn on the cobs dripping with melting butter, Memphis style crunchy coleslaw and cajun spiced sweet potato wedges.
Hog Roast Wirksworth spent the entire afternoon preparing to serve the wholesome spread, and by the serving time, the entire site was filled with irresistible scents of mouth-watering meat. Gary and his team were over the moon with the feast laid before them, and they quickly formed a queue to get their fill.
Everyone was an immediate fan of the hog roast meal, and rounding off the night with a bang, Gary set off some fireworks which lit the sky with a rainbow of colours.