Craft fairs are a great way to unite your community and provide an event that can be enjoyed by guests of all ages and backgrounds. It is an event that is so versatile, meaning there is something for everyone to enjoy- especially when combined with some delicious Hog Roast Buxton catering! Whatever style of buffet you are planning to provide, Hog Roast Buxton have a menu that is ideal for you. Here is one tasty option that you could go for…
A craft club based in Derbyshire hosted a craft fair earlier this month, with the help from Hog Roast Buxton. The craft fair involved members of the local community and avid crafters from across the county who wanted to show off their skills and sell some hand-crafted items. The fair was great for buying gifts, cards, cakes, and more! To make the fair into an all-day event and to ensure that there was something for everyone, Hog Roast Buxton was hired to provide catering. Our catering manager Martin was asked to provide a casual buffet menu for 250 guests, including a vegetarian option. After looking through our menus, it was decided that our Classic Hog Roast was the ideal choice.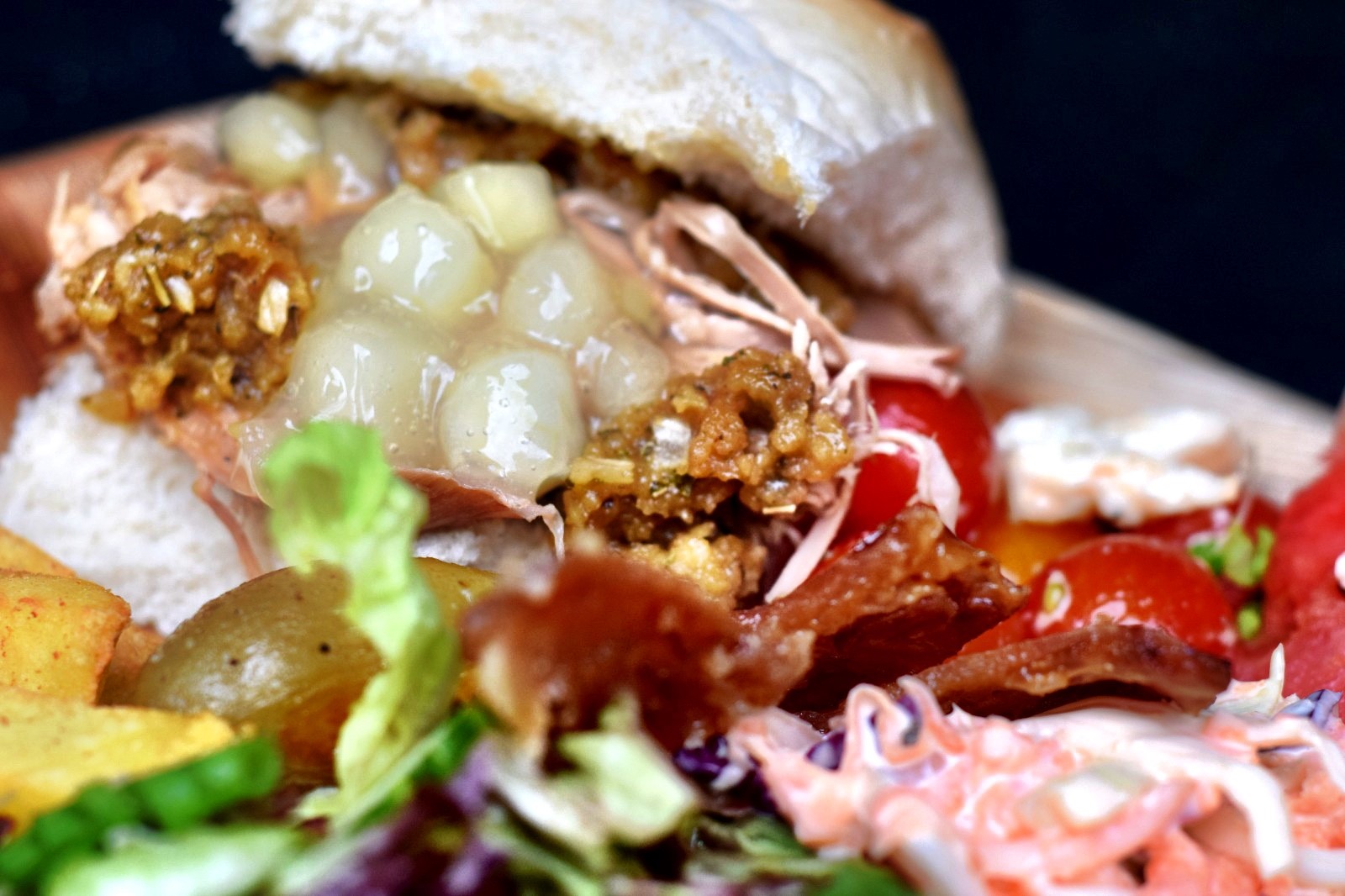 The craft fair was running from 11am-4pm and the catering was on offer from 12pm-2pm, so the Hog Roast Buxton team arrived early to prepare catering for the event. we began by roasting the hog slowly and ensuring that it was packed full of natural flavours, before it was carved and served in fresh bread rolls. For vegetarian guests, we also prepared BBQ pulled jackfruit, which is a delicious meat-free alternative! Alongside the rolls, we served homemade chips, sage and onion stuffing, and fresh applesauce, to create a delicious and nutritious meal.
Are you looking for a caterer for your upcoming festival or fair? If so, look no further than Hog Roast Buxton! With over 7 different menus to choose from, we have something that is ideal for every occasion. To book in, simply let us know your party size, date, and location and we can do the rest.